The latest gig economy statistics show an increasing interest in it in recent years. According to data on GoRemotely, 70% of freelance workers say they choose to work in the gig economy because it provides a better work-life balance. Many people choose to work from home or remotely as freelancers or independent contractors because of the unlimited freedom it presents. However, the benefits of working as an independent contractor are linked to several legal obligations and issues.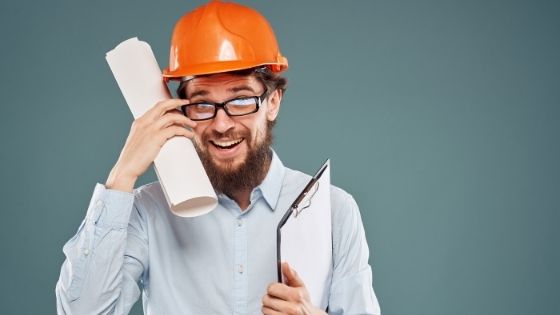 That's why having a contract is crucial for the success of independent contractors. Remember, self-employed contractors have legal rights they must protect to avoid misclassification of employment, which often results in serious legal issues. Whether you're an independent contractor or aspire to be one, read on to understand your legal rights and how to protect yourself and your business interests.
Right To Control Your Work
One of the top benefits of working as an independent worker is having complete control over the way you work. So, if your client tries to dictate where, when, and how you should do your work, they treat you as an employee. As an independent contractor, it's up to you to determine where and when to work. It's also your right to set the rates for the job you do. Ideally, your employer cannot choose your working hours or restrict you from subcontracting tasks or signing contracts with other clients. If you create products, you own the rights to some of the work unless you sign an agreement giving your employer or client intellectual property rights to your work.
A Contract Is A Must-Have
The beauty of being a freelance worker is unlimited freedom, but you'll have limited workplace protection compared to full-time employees. Typically, an employer can get away with not paying your wages or even discriminating against you because of your gender, race, or nationality. To protect your rights, make sure to sign a detailed contract before starting work. A contract helps you establish a consultant-client relationship, as it clearly defines your employment status as a freelancer. Other terms of an independent contractor agreement include a description of the project you'll be working on, payment terms, specified project timeline, and termination conditions.
You're Responsible For Your Benefits And Protection
Benefits like health insurance, 401k contributions, workers' compensation, and unemployment insurance are limited to employed staff. If you're a self-employed worker, you don't get these perks offered by employers. You're legally responsible for purchasing your health insurance coverage. Doing so is key to complying with government standards that mandate independent contractors to maintain insurance coverage.
You'll also want to create an emergency savings account and look into options that allow you to save for retirement. This might include opening a Roth or traditional IRA account. Most importantly, invest in workers' compensation. This insurance covers an employee's medical care and lost income when they fall sick or injured at the workplace. Since you don't have an employer to purchase workers' comp for you, consider investing in a self employed workers compensation policy to ensure you're protected if you get injured when working. With workers comp for independent contractors, you can rest assured you receive medical care and income if you fall sick or get involved in an accident that prevents you from working.
You Have A Right To Market Your Services
Marketing yourself as a self-employed contractor to other businesses is within your legal rights and an important step to take to earn high profits. This means you can advertise your work on different mediums and sign contracts with multiple employers at any given time. Even if you've signed a long-term agreement with a specific client, you can still take on other projects on the side. Furthermore, you can partner with other freelancers to help you execute various tasks or the entire project.
While there has been increasing focus on the rights of independent contractors, many freelancers don't know their legal duties and rights. Because of this, they end up facing legal issues with their clients. To ensure you're protected whenever you take on a client, you need to familiarize yourself with self-employed contractor rights. This includes the right to a signed contract, the right to control your work, manage your business, and market your services. Most importantly, you're legally obliged to get yourself insurance, including workers' compensation.