We know Rolex for producing high-quality watches, which is one of the reasons why watch aficionados and fans buy Rolex watches. They made themselves one of the famous high-end brands in the market because of that. Their professional watches collection is their most sought-after collection. Is this something new to you? If yes, then you are just a newbie to the world of watches.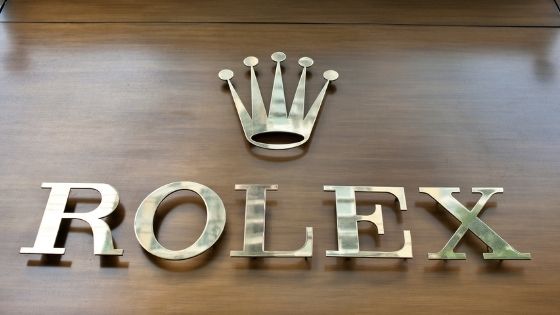 There is no doubt that Rolex is one of the most prestigious watch brands in the world, and every watch fan and lover knows this. If you are a newbie, you are on the right page. We will help you get to know more about the professional watches of Rolex. You might purchase one in the end.
1. Explorer
The Explorer, introduced in 1953, stood out for its basic design and highly visible black dial with big hour markers and distinctive 3, 6, and 9 numerals. Rolex manufactures excellent luxury timepieces on a big scale for the public. Like the Rolex Explorer, it is one of Rolex's most underappreciated models. With a time-only display and a sleek bezel, this watch keeps things simple. Many collectors are attracted to the Explorer line because of its beautiful simplicity and flexibility as a daily watch. Some of the world's most daring explorers, mountaineers, and scientists put Explorer and Explorer II watches to the test.
2. Submariner
Rolex debuted the Submariner 1680 in 1967 and produced the reference until around 1980. The Rolex Submariner model is a significant reference in the brand's history's well-known diving watches. Submariner Date ref. 1680 appeared in numerous versions, with the so-called "Red Sub" variants being among the most collectible, and Rolex Submariner has a date complication.
A Submariner's bezel is extremely significant since its timing capabilities let divers measure their time in the water. The bezel of the reference 1680, like the bezels on other vintage Rolex Submariner watches, is bidirectional.
3. Cosmograph Daytona
This luxury, unique sports watch is one of the most sought-after in the market, so it's quite difficult to obtain one at a retail level. Rolex produced a manual-wind chronograph in an oyster casing in 1955, which might be regarded as a forerunner to the Daytona. The outer ring of the Rolex Oyster Chronograph reference 6234 has a tachometer scale, and the inner ring has a distance telemeter scale. Because it is a rare vintage, it has become famous. It's a symbol of motorsport, both in name and function. In spite of its age, the Cosmograph Daytona continues to stand out among sports chronographs.
4. Sea-Dweller
Rolex introduced the Oyster watch in 1926, hermetically sealed due to a construction that included a screw-down winding crown, case-back, and crystal. Seven years later, Rolex launched the Sea-Dweller, specially designed particularly for saturation divers such as those employed by the professional diving business Compagnie Maritime D'Expertises (COMEX).
Not only has a higher water resistance rating than the Submariner, but it also has a helium escape valve. To protect it from outside moisture, the Rolex Sea-Dweller series comes with an Oyster casing.
5. GMT-Master II
They launched the GMT-Master II, successor to the first GMT-Master, in 1982 with a redesigned movement that made it easier to operate. This watch is increasingly popular among foreign travelers because of its exceptional performance and durability paired with its unique appearance. Initially designed as a navigation tool for globe-trotting professionals, the GMT-Master displays the time in two distinct time zones at the same time.
People can easily recognize the GMT-Master II because of its iconic two-color bezel. With a simple twisting of the crown, travelers may quickly adjust the local time when they're away from home. In order to alter the time, you do not need to adjust the minute and second hands or the 24-hour hand.
6. Yacht-Master
This watch is excellent for sailors. The Yacht-Master combines function and aesthetics, while the Yacht-Master II combines Rolex technology to produce a regatta chronograph intended for yachting competition. With its bidirectional rotating 60-minute graded bezel made completely of precious metal (18 ct gold or platinum) or Cerachrom insert in technical ceramic, the Yacht-Master is immediately recognizable.
The Yacht-Master II has a lot of flexibility. In terms of technology, it was a huge undertaking. As a result of its waterproofness and robustness, this model is perfect for water activities, and sailing is no exception. Thanks to its Chromalight display, the Yacht-Master is easy to see in any situation, even in the dark.
7. Milgauss
The Oyster Perpetual Milgauss is a groundbreaking anti-magnetic watch intended to satisfy the needs of engineers and scientists. Starting in 1956, the Milgauss gained fame as a timepiece worn by scientists at CERN in Geneva. It is the shield within the Oyster casing that handles much of Milgauss's magnetic interference resistance. Surrounding and protecting the movement is a shield made up of two ferromagnetic alloy pieces.
Rolex continues to assist CERN today, more than 60 years later, by sponsoring, in particular, its scientific conventions and outreach activities. New Milgausses with a 40mm case stand out because of their unique orange seconds indicator that resembles a lightning bolt on the dial. Its architecture, manufacture, and unique characteristics make it extremely precise and dependable.
8. Air-King
During World War II, Rolex began producing the Air-Lion, Air-Giant, Air-Tiger, and Air-King. They introduced the Rolex Air-King around 1945 as a basic stainless steel Rolex timepiece. To commemorate the Battle of Britain, Hans Wilsdorf created a series of Oyster "Air" watches as an homage to the RAF pilots that fought in it. Throughout its career, the Air-King underwent some dramatic changes.
Because it was simple to read, the Air-King rapidly became a pilot's favorite watch. The Air-King model is the only version still in production. They introduced it in 1945 as a simple stainless steel Rolex watch with an Oyster casing, smooth bezel, and a clear and readable time-only display.
Conclusion
This list would truly help you get to know more about the professional watches of Rolex. One of the best-selling watches of Rolex is one of their professional watches. If you want to know what it is, visit WatchShopping.com. You can also buy Rolex watches from this site!