If you want a reliable family car that is not as small as a sedan but not as masculine as a full-size pickup truck, then you should consider a compact SUV. Also referred to as crossovers, SUVs are taller than sedans and have a more spacious cargo area, making them ideal for family trips. Many SUVs today also offer all-wheel drive to satisfy people's thirst for adventure.
The Toyota RAV4 and the Honda CR-V are two of the most formidable players in the compact SUV segment. The popularity of both SUVs is clear as day. Despite their segment teeming with new entrants, both vehicles still manage to draw more and more car buyers and rake in big in sales.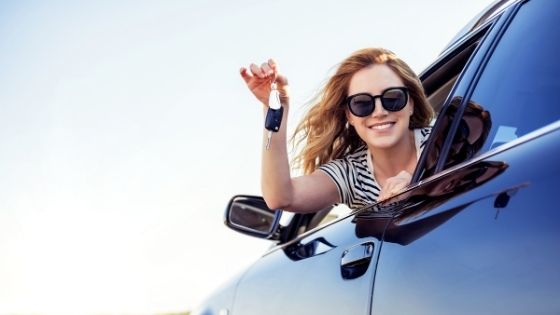 But with both the Toyota RAV4 and Honda CR-V offering impressive performance and exceptional build quality, how do you know which to go for? In this article, we will take a closer look at the two vehicles in terms of their design, performance, and technology to help you figure out which one suits you better.
Interior
When it comes to interior comfort, space, and technology, there is no doubt that the Toyota RAV4 is the winner. Standard in all versions of this SUV are modern technologies that make life a lot easier for you and your passengers. These include a dual-zone automatic climate control, seats made of premium materials, 8-way seat power adjustments, and more. All RAV4s also have a huge storage console resting between its front seats.
While the Honda CR-V also has a storage console, it is not as spacious as that of the Toyota RAV4. It is also worth mentioning that all RAV4s come with a functional shelf in its dashboard, which passengers can use to store some of their stuff. The Toyota RAV4 is also more capable of carrying more cargo than its rival, with its foldable rear seats expanding its cargo space by as much as 37.6 cubic feet. Overall interior quality is also better with this one, with the SUV's soft-touch surfaces giving it a more upscale feel.
Infotainment
Since you are looking to purchase a compact SUV for your family, you are likely imagining a car that you and your family will enjoy when going on long weekend trips—exactly why it is hard not to consider infotainment when making a purchasing decision. Well, both the Toyota RAV4 and Honda CR-V have something great to offer when it comes to this, but let's face it: It is not easy to beat a Toyota in this department.
Unlike the Honda CR-V that requires you to upgrade to a more premium model before you can enjoy its infotainment system to the fullest, even the entry-level RAV4 comes with an infotainment system that comes as standard to all Toyotas. This includes Bluetooth connectivity, Android Auto, Apple CarPlay, a 7-inch touchscreen display, and more. The Honda CR-V, on the other hand, only includes a 5-inch touchscreen display, USB ports, and Bluetooth connectivity, while the Android Auto and Apple CarPlay are features that do not come as standard unless you pay a hefty price to upgrade your system.
Performance
When it comes to ride and handling, both the Toyota RAV4 and Honda CR-V can provide smooth rides, although the latter feels stiffer. Aside from its all-wheel drive option, the Toyota RAV4 also makes available a TRD off-road trim that offers greater ground clearance and better off-roading capabilities. In this aspect, the Toyota RAV4 takes the win since it is better in handling different types of terrain.
Even when it comes to fuel economy, the Toyota RAV4 is a pro. Well, the Honda CR-V has great fuel economy too, but its Toyota rival edges it out because of its better highway rating. While the Toyota RAV4 has a rating of 28 mpg city and 35 highway, the Honda CR-V falls 1 mpg short on the highway with a rating of only 34. This may seem like it's quite a close match but you will definitely feel that one-point difference when you drive them in a real-world setting.
When it comes to safety, it is not clear which one takes the win. While the Toyota RAV4 comes with the highly reputed Toyota Safety Sense 2.0 that offers similar technologies as the Honda CR-V's Honda Sensing, the Honda CR-V holds the National Highway Traffic Safety Administration's top overall rating of five stars. In the same crash testing, the RAV4 has the same superior rating but is a little behind the CR-V when it comes to the frontal impact protection test. Either way, both the Toyota RAV4 and Honda CR-V have impressive safety credentials that make them excellent choices for a family car.