Today, there are over 1.5 billion websites around the world. Out of this, about 200 million are active.
Since the competition is fierce, it can feel overwhelming at times to ensure that you can stand out from the crowd. Did you ever hear of on page optimization?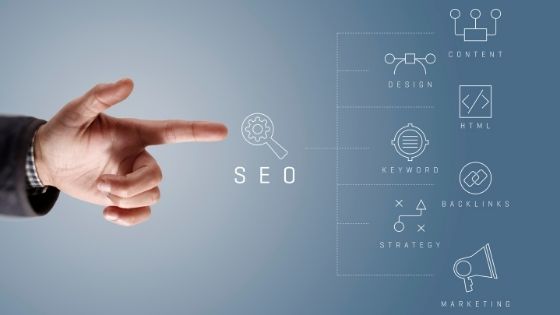 Whether you've heard about it or not you might wonder if it's worth it. Read this guide that's all about optimization and how you can incorporate it into your site today!
What is On Page Optimization?
On-page SEO is where you optimize the content on your website. This can include when you optimize blog posts, URLs, internal links, etc. Whereas off-page SEO is about optimizing what occurs off of your site such as backlinks.
On-page optimization elements could also include HTML tags (meta, title, images, and header). This exudes the professionalism of your site.
Authoritative Website
When you use on-page optimization tips, you show the search engines that you have trustworthiness and authority. This is part of what they use to determine how well your website does.
Your content needs to also be high-quality to do well on Google. You'll be rewarded by having better sites and rankings overall. Lower quality content will receive less visibility.
Why On-page Optimization Matters
You'll help search engines find you easier through on-page optimization. Keep in mind that the search engines are updating their algorithm over time.
SEO is also a great way to receive organic (free) traffic. SEO gives you a great ROI, more than other digital marketing strategies. This is what helps your business grow and gives you more passive traffic for the long term.
Think about when you do searches online. You'll more than likely stay on the first page and check out those articles. The top websites will get most of the visitors overall.
Secure Your Site
Securing your site is about on-page optimization. One way to do this is to have HTTPS instead of HTTP. Google uses this as an example of whether or not to push more traffic your way.
How To Use On-page Optimization
First, ensure that your website is quick and won't take long to load. Make sure that your site is easy to navigate.
Use high-quality content and optimize your meta descriptions and title tags. Your site also needs to be mobile-friendly.
Internal linking is also important as well. Internal linking is where you link back to other parts of your site.
For your URL, consider using a keyword in it. Use clean URLs whenever possible since they're more likely to rank higher in the searches.
Exploring Why On Page Optimization Matters
After exploring this guide, you should have a better idea of why on page optimization matters. Take your time deciding how you can make sure your site has the best scenario possible.
Would you like to read more informative business content? Be sure to check out our other articles on our site today!