Singapore is a business hub, so the place is always booming with people dealing with money. Since the need for cash is high in Singapore, the rise of unlicensed money lenders has become inevitable. Dealing with loan sharks in an advanced country like Singapore is illegal for several good reasons. They are the most illicit financiers in organised crime syndicates, offering funds from unnamed sources as loans to ordinary folks at sky-high interest rates.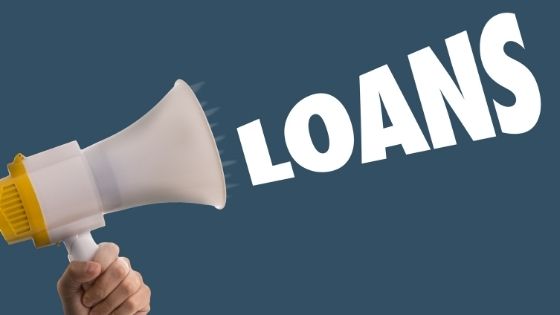 Therefore, borrowing money from an illegal money lender Singapore may not be the best idea for residents who suddenly need finances. However, you may fail to recognise a loan shark because of its believable disguise as a reliable lender.
Here is some vital information about such money lenders in the stunning island country of Singapore to help you identify and avoid them successfully.
No direct contact
In September 2020, the local police authorities arrested about three hundred people for loan sharking activities. The detained individuals from different age groups performed diverse acts that included harassing borrowers and opening accounts solely for illegal loan purposes.
Surprisingly, most of these lenders trap innocent people without direct contact with them. A common tactic loan sharks use to solicit new borrowers in Singapore is to spam them with messages over chat applications, emails, and social media sites. This method is so typical that it has become easy for illegal lenders to trap people into taking loans and charging them with unbelievably high interests.
So, if you find yourself at the receiving end of such messages, you should block the number immediately and report them to the authorities.
Absurdly high-interest rates
Since Singapore is very supportive of borrowers, the laws here do not permit money lenders to charge more than four per cent interest rates on loans. As per the Law Ministry, this stipulated fee applies to both nominal and late interest. So, if you are applying for a loan and the lenders are offering to give you the money at an excessive interest rate, they are most likely loan sharks.
Moreover, many illegal lenders in Singapore ask for a loan processing fee beforehand, which is not the norm in genuine cases. Licensed money lenders will never ask for such a fee but instead, charge a percentage (usually ten per cent) of the total loan amount once it is successfully processed.
Absence of contract and remote approval
The most obvious sign of an illegal money lender in Singapore is the individual's inability or reluctance to offer a legitimate loan contract. Furthermore, they may not even ask you for proof of income, repayment assurance, and other critical information before agreeing to process the loan.
Some loan sharks in Singapore offer contracts with gaps or vague statements to trap borrowers in debt. The information will generally be ambiguous, the loan amount unspecified, and there may not be any mention of the exact interest rate. It is better to reject the contract and seek licensed lenders instead in such cases.
Another thing loan sharks do in Singapore is approve loans remotely since they do not have a physical office. Also, they do not have any face-to-face meetings with the borrowers to assure them of their legitimacy.
Harassment upon repayment failure
Commonly referred to as "ah longs," unlicensed money lenders in Singapore are notorious for harassing borrowers who fail to repay the loan amount on time. The most standard or traditional scare tactic is to splash paint on the homes or offices of the borrowers with the inscription "O$P$", which roughly translates to mean Owe Money Pay Money. Some lenders damage property and may even put chains on entrances, stopping borrowers from accessing their homes.
It is critical to remember that such harassment is illegal in Singapore and carries strict punishment. Therefore, if you are ever harassed or even remotely threatened by a loan shark, it is essential to contact the police and official lending authorities. Otherwise, the harassment may escalate and lead to violence, causing irreparable harm and loss to borrowers.