The right dance gear can help ease movements, make you look confident and feel good when you dance amidst experts. If you have just enrolled in a dance school, finding the right dance clothes may seem arduous. Also, because girls dance tops are versatile, you might find it perplexing to understand where to begin- from singlets to wear under practice tops to leotards for the big day. To start with, you need to cross-check with your dance school on the existing regulations on dance gear to pertain to the guidelines while buying dance clothes. However, the rest of the journey lies in the type of dance you have chosen.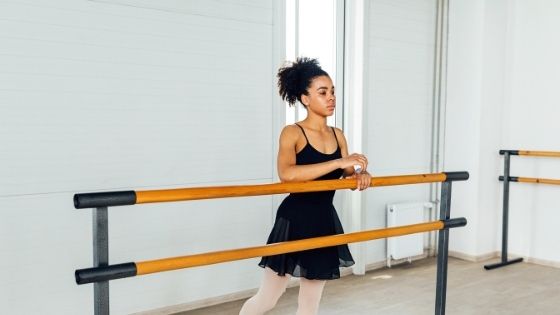 How to buy the appropriate dance tops?
Dance has been recognised as a valuable part of Australian lives, making the right dance gear decision inevitable. When it comes to dancewear, tops and tights make a significant segment. Compression tights are the go-to choice with bottom-wear, but girls dance tops have multiple varieties. Thus, there are certain factors to consider and tips to follow to arrive at the right choice. Here are some basic guidelines:
1. The fabric
Undeniably, dancewear needs to complement your movement and not restrict stretches of your moves. At the same time, it should fit you seamlessly. Thus, dance outfits, be it casual or formal, must slip in without any discomfort. Always go for stretchable fabric or those that have elastane incorporated. It will make sure your moves are never restricted. Additionally, look out for properties like moisture-wicking to help get rid of sweats during extended practice sessions and breathability to get ample air circulation.
2. The cut
Leotards are the most common dance top you will land on if you are looking for ballet dance outwear. However, girls dance tops range from crop tops to dance jackets. When it comes to choosing aptly fitting clothes, the cut plays a significant role. Tops with front and back darts sewn into the fabric provide the best shape for the bust. However, when choosing the cuts in tops, you will have to consider the dance type. For instance, halter cut tops with stylish skirts can be the best to buy for ballroom dancers. On the flip side, a pair of comfy trousers and a crop top/sweater can work well for hip-hop.
3. Of course, the size
Wrong sized dancewear can turn into an expensive mistake. When you wear an annoying dance top that keeps bunching near your arms or shoulders, you eventually lose focus on your moves. So, start with determining if you will need sleeveless or a 3/4th sleeve crop. When going sleeveless, check out the strap quality- ensure they do not leave a mark behind. Also, make sure to read through the size chart, as it can differ between brands. On the safer side, it is always better to go a size up with dance leotards. Too tight or too loose fits can cause discomfort. Lastly, look out for additional features like an open back detail or an asymmetric neckline. Other features to look for include laces, stitched belts and waist slimming accessories.
4. The colour matters!
Girl's dancewear is often synonymous with the colour pink. But in reality, you need not always have to shop for that glossy pink tank tops or leotards. Today, you will find girls dance tops in almost every colour you love to make sure they pair up with your tights or briefs. You might have to consider factors like the emotion your dance wants to deliver or merely go with the colour that matches your skin tone or dance shoes.