If you want to build wealth, you need to diversify your investments. Precious metals are good investment options as part of diversification. Buying precious metals from companies such as Indigo Precious metals is easy and not as complicated as buying stocks or bonds. However, investing in precious metals is not without risks. Hence, you need to be careful about your investments. Before investing in any precious metal, here are five things to keep in mind.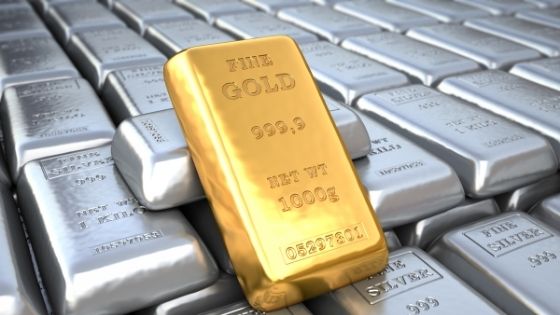 1. Gold And Silver Are Worth Adding to Your Portfolio
Though there are many more options than gold and silver when investing in precious metals, gold and silver are still going strong in the market. Gold is the granddaddy of all precious metal investments. It is known for malleability, durability, and ability to conduct heat and electricity.
Gold also has several industrial applications, and it is still the most attractive metal for jewellery. It is often seen as a safe store of value, and its prices are only expected to rise.
On the other hand, silver is also seen as a precious metal with a safe store of value. Moreover, like gold, it also has several industrial applications, and its price has been consistently rising all these years. Hence, these two metals are worth adding to your portfolio.
2. Check the Salesperson's Background Before Investing
There is no centralized precious metal seller or approved list of precious metal sellers. Like any other business, you can find many precious metal sellers accredited by the Better Business Bureau. However, investing in precious metals comes with fraud risks, and you may lose all your hard money from selecting an unreliable seller.
Indigo metals is a reliable precious metal seller worldwide. They are official distributors of the biggest gold refinery in the UK, and you can buy Baird & Co's entire precious metals range at their portals. Before purchasing precious metals online, perform an Internet search to know more about the seller and their reputation.
3. Think About Asset Allocation When Investing in Precious Metals
You should consider proper asset allocation to reduce risks when investing in precious metals. Experts mention around 5% to 15% of your portfolio should be dedicated to precious metals. A higher asset allocation like more than 15% might cause you to miss the higher profits offered by other asset classes.
4. Investing in Rare Earths Can Be a Good Option
As mentioned earlier, gold and silver are not the only options when investing in precious metals. Rare earth metals are good investment options. Experts mention despite their abundance, they are hard to find. Factors like limited supply and ever-increasing demand lead to a rapid increase in the prices of rare-earth metals.
Some of the rare earth metals worth considering as investments are Iridium, Indium, Rhenium, Gallium, Bismuth, Tellurium, Dysprosium, Neodymium, Cobalt, and Ruthenium.
5. Look at the Leverage Risk
Precious metals investments are often risky due to the expensive use of leverage that is borrowed money. When you invest in precious metals, a portion of your investment goes into purchasing the metal, while a large portion of your investment is "on margin." In some trades, the margined portion might be 80% or more.
Experts mention the loan you take for buying gold has an interest. If the value of investment declines, there is always a margin call risk. In the event of a margin call, you have to make additional investments to prevent your investment from liquidation without your consent.
These are five things you need to keep in mind before investing in any precious metal.