Home equity represents the portion of property a homeowner truly owns. Simply put, equity is the difference between what your house is currently worth, and what you owe on your mortgage.
A home equity is never fixed. Its value can decrease as a result of falling property prices, refinancing or missed payments. But, it can also increase once the mortgage on the house gets paid or through accelerated mortgage payments.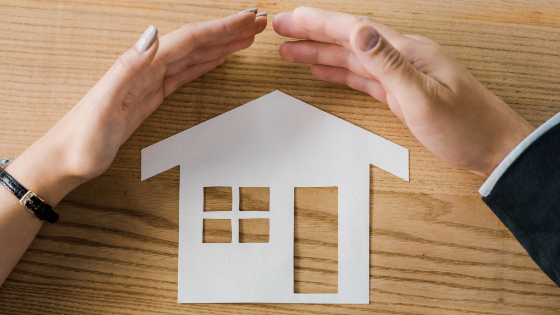 And since equity represents one of the most valuable assets most people own, tapping into it can be a smart financial move for anyone wishing to access fast cash, at lower interest rates than most personal loans.
When looking to borrow against your home's worth, there are three main ways to tap into equity: home equity loans, home equity lines of credit (HELOCs) or cash out refinancing.
Since most people choose to use their home's equity when they are in urgent need of money, have high expenses or want to cover debt, knowing the main differences between these three types of loans is important. That's because each one has its own advantages and disadvantages, or can serve some people better than others.
To help you get a better understanding of how you can best tap into your home's equity, in today's post we'll discuss them one by one.
1. Home Equity Loans
Among the many methods of financing available, home equity loans are among the fastest and easiest to qualify for.
Why is that you might wonder?
Because they are secured by property, which makes them easily approachable by most consumers.
Although easy to qualify for, when looking to work with banks you should know that each one of these traditional financial institutions has its own guidelines regarding eligibility. But most of them will most probably also want to have a look at your income and creditworthiness.
If your credit is less than stellar, you are self employed, or you simply want to skip the paperwork hassle, alternative mortgage lenders might be your best and fastest solution.
When it comes to specialty financing, the value of your property is what matters most, with many private lenders needing nothing else.
2. Home Equity Line Of Credit (HELOC)
Unlike home equity loans which allow the borrower to access all the money in one lump sum, HELOCs are a line of revolving credit, meaning they basically work like a credit card.
Another main difference worth mentioning between the two is that home equity lines of credit have adjustable interest rates. They are better suited for people that don't need all the money at once, but who prefer to tap against their credit line at any time, without charged interest.
Just like with home equity loans, non-traditional bank products, like HELOC's, are easier accessible to a wider range of borrowers, even those that the banks refuse.
3. Refinancing
Home equity loans and lines of credit are not the only way to tap into your home's equity for cash. You also have refinancing.
By refinancing your mortgage you pay off an existing loan and replace it with a new one.
Wondering why would homeowners choose this financial method against the others?
Most commonly for:
Trying to obtain lower interest rates on their existing mortgage
Shortening the life of the loan
Converting from adjustable rates to fixed ones
Pocketing extra money when the new loan is bigger than the previous one
The bottom line is that there might come a time in your life when you'll need some extra cash. If so, using your home equity is a compelling option either through a home equity loan, a HELOC, or refinancing.