It seems like we can barely go a week these days without hearing of another massive data breach or ransomware attack. However, while attacks on massive corporations might draw the most media attention, data breaches and hacks against small businesses are no less devastating. Data hacks can destroy public trust in your business, which can bankrupt you in a hurry.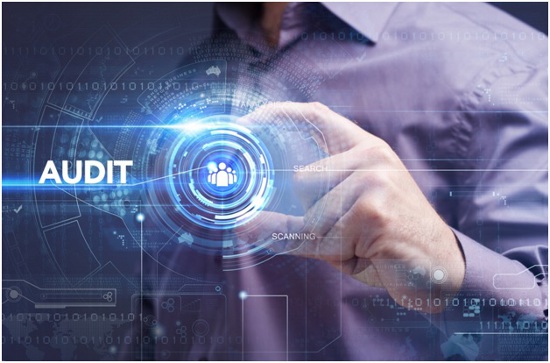 In order to avoid losing consumer personal information and the trust of your clients, you need to conduct regular IT audits. Not sure what to look for? Our IT audit checklist will help you find some standard pain points for small businesses.
How Secure Is Your Building?
When you think of conducting an IT audit, you might not think that the security of your building itself is all that important. However, all it takes is one clever hacker finding a way into your building and gaining physical access to your servers to destroy everything your company has built. Some common IT audit checklist questions to ask regarding building security include:
Are there systems in place to restrict access to computers and servers?
Are all laptops securely locked in place?
How are office and computer access currently controlled?
Have your employees received training to avoid social engineering?
Once you've addressed these concerns on your IT security audit checklist, it's time to move on to network security.
How Secure Is Your Network?
Most small businesses place a decent amount of effort into securing individual devices. However, the same can't be said of the networking gear itself. The unprepared small business has massive security vulnerabilities in their firewalls and routers. So, when going down your IT network audit checklist, you should include:
Firewall management, including routing concerns and prompt disabling of any strange devices
Device security, including verifying that all devices on the network use only WPA2
Ensuring all software has been updated to the correct patch level
Ensuring all antivirus and anti-malware software stays up-to-date and maintains active subscriptions
By taking these steps to secure your network, you can ensure that all the work you do to secure individual devices remains effective. However, your network and physical security are only as good as the people you have in charge of it. So, it's time to ask:
Are You Secure at the Administrative Level?
You can invest in the best IT Support in the world and still contend with massive data breaches if you don't educate your employees and hiring staff on the proper policies. As part of your IT audit checklist, you should take time to consider:
Have all employees received consistent training on device and physical security protocols?
Do the hiring staff conduct thorough background checks on all new employees?
If employees work from home, are they required to use VPNs to do so?
Do the accounts of old employees get terminated when they leave?
As long as you close any potential loopholes and keep your security messaging consistent, you should remain secure at the admin level.
Do You Have a Disaster Recovery Plan?
Let's say that the worst happens, and you end up having a hack or breach. Does your company have a plan to get the systems back online and running as soon as possible? Do you have ways to inform your clients that their data might have been compromised?
What methods do you have in place to shut down attacks in progress, or track down the attackers so their crimes can get reported to the appropriate authorities? Do you have a complete set of backup files and systems, and if so, where?
These questions should also serve as part of your IT audit checklist, even if you think the likelihood of needing such a plan is low. It never hurts to prepare for the worst.
Time to Double-Check Your Infrastructure
We've spoken at length about the security element of your IT audit. However, security and recovery should not be your only concerns during these audits. You also need to take some time to review your current IT infrastructure and ensure that it can handle the demands you're making of it. Some things to check off on your IT infrastructure audit checklist include:
Conducting an inventory of all known IT equipment
Verifying the purchase date and age of server equipment
Ensuring that all computers and routers are up-to-date and can handle system demands
Check any physical connections for wear and tear
Once you've ensured that your IT infrastructure is up to snuff, you can rest easy knowing that your current setup can do what it needs to do.
Installing Software Updates. Please Wait
By far one of the worst things you can do as a small business is forgetting to update your software. Whether it's an update applied to your routers, scanners, or the computers themselves, you can't afford for your system to remain vulnerable. Or worse, slow and unable to function.
The longer you wait to get your software up-to-date, the longer it's going to take when you finally get it done. So, make sure that you handle any needed software updates whenever you conduct an IT audit. As far as when you should conduct the audit goes, you should generally aim for once a quarter, if not once a month.
Computer systems update fast, and hackers move even faster. It's critical that you stay on top of your IT system needs to stay speedy and secure.
Let's Review What Needs to Be On Your IT Audit Checklist
So, when the time comes to review an IT audit checklist, what needs to be on it? First, you need to verify the security of all your devices. Then, you need to ensure the hardware and software have been updated to their latest versions and can handle the demands thrown at them. Lastly, you need to ensure that all employees from the top down know the policies regarding security and equipment updates.
Did you find this article about what an IT audit involves helpful? If you'd like to read more tech articles like this one, check out our blog each day for more content like this!