Sports watches have been winning hearts since ages; not just of the athletes who wear them but also of those fans that see their favourite stars flaunting sports watches. The sports watch reflects the sportsmanship of a player. It tells the audience how mindful, focused and enthusiastic he/she is!
You must have seen that not only players but coaches, commentators and other people on sports ground wear sports watches. Have you ever thought about this coordination? Why every person related to sports is also obsessed with sports watches!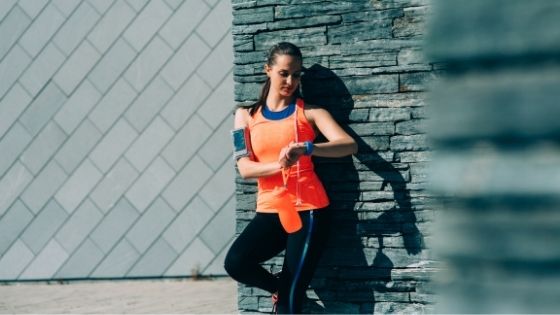 Well, there are hundreds of reasons that we can't cover in this blog but we are here to highlight the most important ones.
1. Sports Watches Provide Biofeedback
You must know that a player can perform incredibly if he is in a good state, both mentally and physically. The team management is responsible for monitoring the physical and mental health of the players. For that purpose, fitness experts record a player's heartbeat, temperature, and breathing rate on the field. Sports watches have been the incredible companion of our players and fitness experts because these watches can record and provide accurate biofeedback.
The relationship between sports and watches has been really improved because of biofeedback feature. Now, team management can easily make substitution decisions. We see very few such incidents where players choke on the field due to stress, anxiety and fatigue.
2. Reaction Time Record
If you are a sports person then you must know about reaction time. In case, you don't know what it is, considers this brief description:
The time you take to respond to a stimulus is termed as reaction time. Jagged and other such watches cannot provide reaction time. Selective sports watches have this ability. The ability to record the reaction time has strengthened the relationship between watches and sports even more.
Quicker you respond, the lower will be your reaction time. Lower is your reaction time, fitter you are for the sports and other activities. Reaction time is very important in sports such as swimming where you need to touch the reaction sensor right after finishing. The one, who touches before, wins the game.
3. Constant Reminder of Determination
As we all know that the relationship between watches and sports is not new. In fact, it has been there since humans got to learn about sports and time measurement. But the point is why such a strong relationship exists between these two things. We have already discussed two important reasons above. Now the third and most important reason is that sports watch constantly encourages a player and reminds him/her to be consistent. The determination and commitment displayed by players on the ground are because he/she is mindful of the time that is constantly slipping away.
Wearing a watch motivates an athlete to fulfil his commitment towards the game. It constantly reminds the players that they can't procrastinate anymore. They have to put their best foot forward to make their team, country and most importantly, their own self proud!