In the last two years, 90% of the data that exists in the world was created. Yes, you may need to read that statistic again.
Instagram alone gets over 45,000 photo uploads every minute. Want to dive even deeper? Facebook gets over 300 million photo uploads per day, and 4.7 trillion photos are stored on smartphones each year.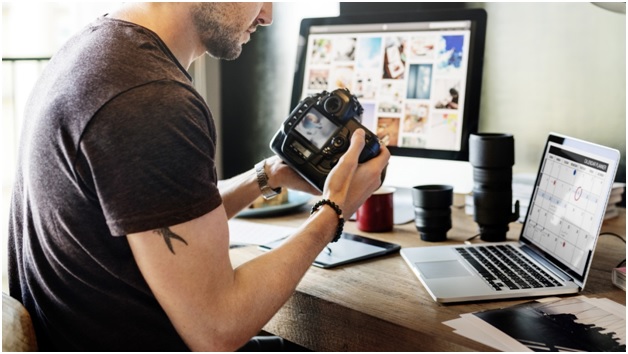 Therefore, if you want to stand out from the crowd, your photos must be pretty impressive! We're here with a few simple photo editing tips that will help your images stand out from the other trillions of competitors you have.
Read on to find out more.
Crop or Resize
Most types of photography require the occasional crop, resize, or straighten. Start by cropping your image to eliminate any unnecessary background items.
Then, consider where you're publishing your image. You may want to change the aspect or resize the entire picture – although take care that this doesn't alter your photo resolution.
Finally, use the 'straighten' feature available on smartphones and editing software to ensure your photo is matched up correctly.
Adjust Exposure and Contrast
Adjusting the exposure and contrast is beneficial for all photographs, especially landscape photography.
There's no right or wrong way to adjust exposure and contrast; it's a trial and error experience. However, you'll quickly realize that a picture you thought was worth deleting can look incredible with the correct exposure and contrast applied.
Check Your Background
Backgrounds tend to cause a big problem in amateur photography. Overlooked that piece of litter in the scene before you took the photo? A professional probably would have!
However, don't worry because you've got two options. First, use a blemish removing tool (available on most editing apps) to fade the offending object. Or, use a background remover app to get a fresh canvas and create a professional-looking photo (this is particularly useful for headshots or product photography).
Sharpen Your Images
If you didn't capture an image in perfect focus, don't worry. You can use sharpening tools on any device or editing program. Simply turn up the 'sharpen' feature and notice your photos come into focus beautifully.
However, be careful not to sharpen images too much; this can have the opposite effect and make them look grainy.
Enhance Features
Photoshop isn't just for professionals anymore; anyone can use enhancing apps. These are best for portrait photography.
If you're unhappy with a stray piece of hair, the color of your teeth, or an acne breakout, you can fix it in a second.
Use a basic photo editing app with enhancement features, and you'll be able to correct any imperfections and enhance natural beauty.
Photo Editing Tips to Help You Stand Out
Whether you're an amateur or a photography industry professional, these photo editing tips will help you create better images.
So, next time you look at your camera roll and think you didn't get any great shots, think again. A few quick edits and your photos will be ready to show off.
Did you find this article helpful? If so, check out our other posts for all things business, social media, photography, and more.