Are you thinking about giving fresh flowers as a gift? Not sure what types of flowers you should give and when
Whether you're attending an event, celebrating a special occasion, or simply want to brighten up someone's day, flowers can be a great gift option. There's more to giving flowers than meets the eye, however, so there are some things you'll want to know beforehand.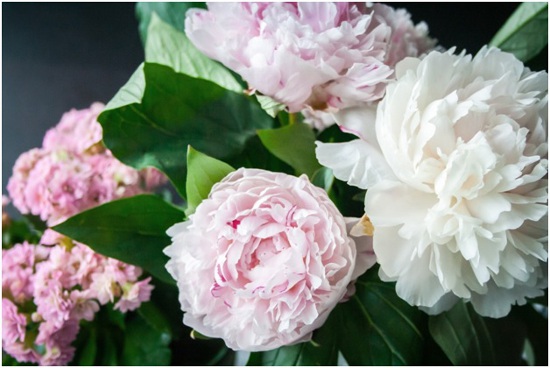 In this complete guide, we'll make gifting fresh flowers a simple process.
1. Be Thoughtful
When gifting flowers one of the main things to remember is that, above all else, you should think about the intention of the gift and who it's for. You should keep the preferences of the recipient in mind and should tailor your gift based on what you know about them.
If there's a certain flower that you know they like, then you may want to include it when giving them an arrangement or bouquet. This will make your gift seem more thoughtful and will help you ensure that you impress them with your gift.
2. Get Help From a Florist
When you're planning to give a gift of fresh flowers to someone, remember that it can be a great help to talk to your local florist about what you're looking for. No matter who you're buying the gift for or what occasion you're buying flowers for, a florist can help steer you in the right direction and give you some great recommendations for what you should get.
Be sure that you remember to rely on the expertise of a florist when shopping for fresh flowers. This can help you ensure you're buying a gift that is appropriate for a particular person or occasion.
3. Bigger Isn't Always Better
Another thing to keep in mind when buying flowers as a gift is that bigger isn't always better. There are a lot of things that go into choosing a great gift of flowers besides just how many flowers you give or how large the arrangement is.
Sometimes a smaller bouquet or arrangement can be the better choice depending on the situation and the recipient. Remember that the feeling and sentiment behind your gift is what truly matters, so don't get confused and think that flowers with a higher price tag or a larger group of flowers are always the better choice.
4. Consider Color and Flower Meanings
When buying flowers as gifts, it's important to remember that different types of flowers and colors of flowers have different meanings. While the person you're buying the flowers for may or may not know all of these meanings, keeping them in mind yourself can be a good idea.
For example, blue hues signify calm and represent peace, serenity, and openness. Giving these flowers to an anxious person, for example, would be a great symbolic gesture. The color blue can also have a calming effect on the mind.
Other flower colors and types of flowers mean different things as well, so be sure to learn about what these are or ask a florist for more information when buying flowers for someone.
5. Make Seasonal Choices
In addition to considering the meaning of colors and certain types of flowers, you should also give the season that you're in some consideration as well.
When it's close to a certain holiday or a certain time of year, it can make sense to give flowers that align with traditional flower choices. Christmas is a popular time to give poinsettias and orchids, for example. Some flowers, on the other hand, are perfect for summer weather, such as sunflowers and daisies.
Be sure to consider the season you're in when giving flowers if you want to make the best choice for the recipient.
6. Focus On Great Presentation
When buying flowers, you should also remember that the way you present them can have a big impact on your gift.
Wrapping them neatly in an attractive plastic bouquet and adding a bow to it will enhance the presentation and make it seem even more thoughtful. There are other ways to showcase the flowers as well and doing so can make your gift even more enjoyable to receive.
Be sure that you think carefully about presentation when buying flowers if you want to be sure that the recipient is happy with them.
7. Choose a Delivery Method
You should also think about the delivery method when gifting flowers as well.
Taking flowers to the recipient in person can be a thoughtful way to deliver a gift of flowers and can be a good idea if you want to add a really personal touch. However, there are other options as well.
Choosing to get the flowers delivered to the person at work or home can also be a good choice as well and can be a great way to surprise them with your gift. Having the flowers delivered by a florist can serve as a great gift option that will surprise the recipient and make them feel appreciated. You may want to use www.800florals.com if you want to send flowers to someone you care about.
Using These Tips When Gifting Fresh Flowers
If you want to give a great gift to someone you care about, then getting them fresh flowers can be a good option. However, before you buy flowers as a gift, you need to make sure that you've considered how to do it right. Make sure that you use the tips above when gifting flowers to someone.
Interested in learning more tips for giving great gifts? Start reading through our blog now to find more practical advice and guidance.