At Dignity Law Group, our attorneys are committed to pursuing justice for tenants unlawfully evicted. Our lawyers are experienced and skilled in all facets of landlord-tenant eviction litigation. The Dignity Law Group has effectively represented many tenants who have supported eviction defense claims based on discrimination, including disability, race, and gender; retaliation, including filing legitimate complaints only to be served with an eviction action; and other forms of wrongful termination.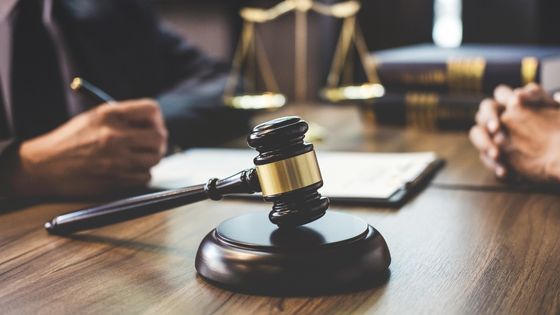 Eviction Procedure
California is renowned for being anti-self-help. In the past, when landlords thought it necessary, they were allowed to remove tenants forcibly. No rules, no notice. In California, tenants have several rights, such as the right to accurate information, the right to be free from discrimination, and the right to express concerns without fear of retaliation.
Proper notice to the tenant is required if a landlord wishes to evict. The landlord may file an unlawful detainer complaint if the tenant ignores the warning. The Court is asked to issue an eviction order against the renter in this litigation. To give the Court any affirmative defenses the tenant wishes to assert, the tenant can submit an answer that accepts or rejects the claims. The matter is then scheduled for trial, during which the Court will hear the testimony and decide the legality of the eviction. It is a rapid process that, in some cases, can be completed in under a month.
If the judge rules in favor of the landlord, they will issue a summons that the sheriff will finally deliver when they come to change the locks. However, if the tenant prevails, the case is dismissed, and the landlord must address whatever issues the Court had before attempting to re-file.
Arguments Against Eviction Lawsuits
Discrimination is the main line of defense. A list of protected classes is provided under the Fair Employment and Housing Act (FEHA) of California, which makes it illegal for a landlord to evict a tenant or mistreat them based on that renter's membership in a protected class.
The Fair Employment and Housing Act (FEHA) forbids landlords from mistreating tenants on the grounds of their color, race, religion, national origin, age over 40, creed, mental or physical disability, sex, gender (including pregnancy, childbirth, breastfeeding, or other related medical conditions), gender identity, sexual orientation, genetic disease, medical condition, marital status, or status as a member of the armed forces or veteran.
In addition, it is against the law for a landlord in California to punish a tenant for exercising legal rights. The term "whistleblower" might be used to describe this area of law. Whistleblowers call out discrimination, wrongdoing, lease violations, or safety hazards. Retaliating against a tenant who discloses such behavior is prohibited by law.
When the warranty of habitability has been broken, it might be an effective defense in eviction litigation. The property's habitability is guaranteed and represented by an implied warranty in every lease. It, therefore, has the necessities needed to live there comfortably and happily in the modern world. The presence of pests like rats, mice, bugs, mold, or other impurities and problems with running water is the most frequent violations of this warranty.
Improper notice is a final, more typical defense. The proper amount of notice must be given by landlords before evicting tenants, as was previously addressed. That may last for 30 to 60 days or longer. The Court will reject an eviction lawsuit if these deadlines are not rigorously followed.
Typical Defenses That May Be Used to Resist Eviction
If you can be subject to eviction, it's critical to comprehend the terms and conditions of your lease agreement and any relevant legal requirements. A lawyer with knowledge of landlord-tenant law can advise you on your lease, the law, and any potential options you may have. In addition, they can help you identify possible defenses, seek a likely resolution, or defend the matter if you receive a notice or are served in a civil proceeding.
If your landlord tries to evict you from your home forcibly, the defenses listed below can help safeguard your rights.
A personal plan from Dignity Law Group offers limitless legal consultation and document review, as well as the ability for your attorney to communicate with your landlord on your behalf by sending letters or making phone calls. This is ideal if you need legal advice right now. If an eviction case requires you to attend a hearing, they will even represent you in Court.
Call a Lawyer Right Away
To avoid missing deadlines, it is not advised to wait too long if you believe you were the victim of an unjustified eviction. Additionally, it is advisable to get legal counsel as quickly as possible because many wrongful eviction cases involve many claims, each of which may be subject to a different statute of limitations.