Every business venture can be improved by staying up to date on the latest methods, products, and technology. Being able to keep track of everything with the right software can be a big advantage for busy business owners. Cleaning businesses are no exception. Having a marketing plan that works and using technology to run the business can mean the difference between failure and success. The right software can help business owners schedule work, invoice customers, track payments, get feedback, and set up repeat business.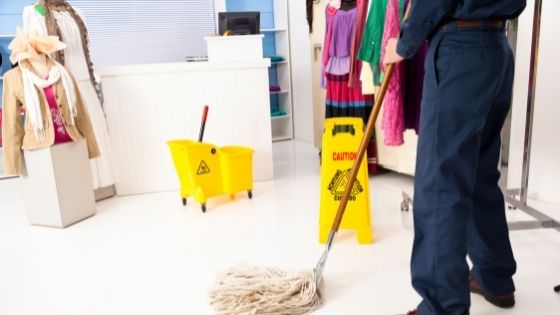 Is Software Right For This Cleaning Business?
If a cleaning business or maid service plans on growing and keeping customers happy, they should at least consider using the latest technology to run their business and help it grow. Business owners who are interested in maid dispatch software can find it online. It is possible to get a 14 day trial for Maid Service software Launch 27. By trying a software product like this one, a person can see if it will work for their business without spending money.
With software for maid services the business owner can do these tasks online:
Set up the first appointment or an in-person quote
Book the first cleaning appointment online or via the phone
Set up customer appointment reminders online
When the work is finished invoice the customer
Ask customers for work reviews
Track payments and send out reminders when needed
Ask for additional business from satisfied customers
Build a customer list for marketing
This software helps potential customers find the maid or cleaning service and either calculate their cleaning estimate or ask for an estimate. It also makes communication between the customer and business more convenient. This software helps the business bill a customer and get paid before the cleaning appointment.
Using the Latest Technology and Software
A cleaning company can reap many benefits from online job management tools from managing and tracking costs to better scheduling of jobs and better communication at all levels.
Improving job response times and tightening up work schedules may be important in a competitive world. Job management software can help companies manage and track jobs with better communication with staff and clients. This is handy when a staff member will be late for a job and can notify the client of the change in arrival time. An online schedule can help a business owner know what times are available and who should be where at what time.
Costs must be managed for a business to make a profit. The right software can track costs and make sure money is not being wasted. Employees can record job purchases as they occur. The business owner can track costs and decide if pricing needs to be adjusted.
Software designed for cleaning services and schedules can help manage time more efficiently. When the jobs are booked and added to the online schedule, double bookings are avoided. An online calendar will show available times along with existing bookings.
Customer service can be improved with better communication and a company website. Customers can view information about the cleaning service online and even get a list of prices for different cleaning services. Customers can have better communication with the cleaning company when needed. Keeping the customer in the loop during the cleaning process is important.
Some Tips On Growing a Cleaning Business
Starting and growing a cleaning business is hard work and requires dedication, organization, getting and keeping customers, and building a good reputation. Some ways to improve a business include:
Setting up a referral program
Advertise
Make business and community connections
Develop and improve networking skills
Use the latest technology to manage the business
Provide dependable service for satisfied customers
Building a list of repeat customers takes effort and dedication. The correct software can help keep customers satisfied with dependable service and easy scheduling and billing. Customer feedback can help a business owner improve customer service and satisfaction.