Sylvester Stallone is one of the most well-known action stars of the 80s. But how did he become so famous? What was his journey to Hollywood like? In this blog, you will explore the life and career of Sylvester Stallone. Read ahead to look at some of the most popular Sly Stallone movies.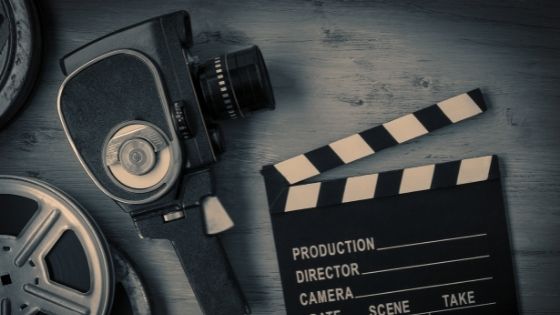 Early Life of Sylvester Stallone
He was born on July 6, 1946, in Hell's Kitchen, New York. His father was a beauty-products salesman, and his mother was a homemaker. Stallone's parents divorced when he was nine years old, and his mother raised him.
As a child, Stallone had speech difficulties and was teased by his classmates. He began to act out in school and eventually dropped out.
In 1964, Stallone moved to Philadelphia with his mother and started working as a bouncer at a nightclub. He also took up boxing and competed in several amateur fights. In 1969, Stallone was arrested for possession of drugs but was later released on probation. The following year he began studying acting in New York City. In 1971, Stallone landed his first film role in "The Christian Licorice Store."
Sly Stallone's First Hit: Rocky
In 1976, Sylvester Stallone wrote, directed, and starred in the first Rocky movie, which told the story of a small-time boxer who gets a once-in-a-lifetime opportunity to fight the heavyweight champion of the world. The film was very successful, grossing over $200 million. It also earned Stallone an Academy Award nomination for Best Actor.
Though Rocky was not Stallone's first foray into acting – he had previously appeared in minor roles in movies like The Horton Foote Playhouse and Woody Allen's Bananas – it was undoubtedly his breakout role. After Rocky's success, Stallone went on to star in several other successful movies, including the sequels of Rocky and First Blood and Rambo. He still writes and directs movies, like Creed in 2015, a critical and box office hit.
Why does Sylvester Stallone Stand Out Among Others?
Several star's names come to mind when thinking about the best 80s action stars. Arnold Schwarzenegger, Bruce Willis, and Sylvester Stallone are just a few actors who defined the genre. But what sets Stallone apart from his peers? A lot of it has to do with his background.
Unlike many of his contemporaries, Stallone didn't start as a model or a bodybuilder. He was an actor, first and foremost, and he brought a certain level of intensity and realism to his roles. This was never more evident than in Rocky, where he gave a tour-de-force performance as an underdog boxer.
He also showed his caliber as an actor by starring in comedies like Oscar and police dramas like Cop Land. But no matter what type of movie he's in, Stallone always brings his trademark charisma and physicality to his roles. This is what makes him one of the best 80s action stars.
Some Popular Hits by Sylvester Stallone in 80s
A few of the famous Sly Stallone moviesother than rocky in the 1980s are:
First Blood (1982): The first movie in the Rambo franchise follows John Rambo, a Vietnam War veteran who becomes a one-person army when hunted by the police.
-Rambo: First Blood Part II (1985): The sequel to First Blood, which sees Rambo going back to Vietnam to rescue American POWs.
-Cobra (1986): A action movie about a police officer who must protect a witness from a psychopathic killer.
-Over the Top (1987): A drama about a truck driver who enters an arm-wrestling competition to win custody of his son.
-Tango & Cash (1989): An action-comedy about two rival cops who team up to take down a drug lord.
Lock Up (1989): A prison drama about a falsely imprisoned man who must fight to survive the brutal conditions.
Sylvester Stallone is one of the most famous action stars of our time. He has been in some fantastic movies and has done some great work in his career.