Are you thinking about investing your money? It is understood that you would want to be a successful investor, but you have to remember that success is not just about what you do, but also about what not to do. Plus, your emotions can also throw a wrench into the entire process. Everyone is aware that you have to 'buy low and sell high', but human nature is such that you end up selling low and buying high. Hence, if you want to get through the tough times, Shay Benhamou suggests that you follow some golden rules. What are they? Check them out below: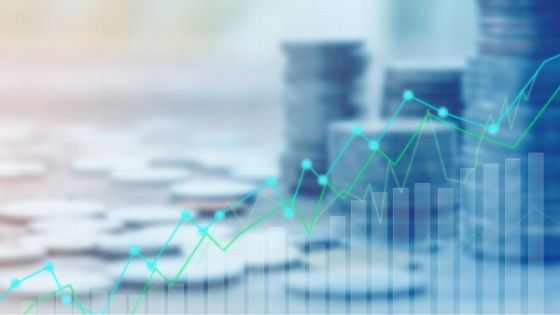 Rule 1: Don't lose money
The first golden rule of investing, as per Shay Benhamou, is to avoid loss in your portfolio. Having money in your portfolio means that you can make more money off of it, which means that a loss will only end up hurting your future earning power. Of course, it is easy to say that you shouldn't lose money, but what you need to remember is that you shouldn't become enchanted with the potential gains so much that you forget the downsides.
Rule 2: Stick to your process
According to Shay Benhamou, the best investors are those who develop a process that is successful and consistent over numerous market cycles. You shouldn't try to deviate from it, even if you face challenges in the short-term that may cause you to doubt yourself. A buy-and-hold approach for the long-term is one of the best strategies that investors can use. Deviating from the plan may be tempting, but you need to resist the temptation.
Rule 3: Buy when everyone feels fearful
When markets are down, investors often stop paying attention to it, or they just sell. But, Shay Benhamou says that this is when you can find a lot of bargains. The stock market is the only one where goods go on sale when people are fearful of buying. The most important thing to remember is that you need to keep your emotions out of your investment.
Rule 4: Maintain your investing discipline
It is essential for investors to continue saving over time, both in good times and rough ones, even if it is only a little. Shay Benhamou states that if you continue to invest regularly, you will learn how to live below your means, even as you are working on building a nest egg of assets in your investment portfolio over time.
Rule 5: Keep your portfolio diversified
If you want to reduce your risk, you need to diversify your portfolio. It is unsafe to have your investments in just one or two stocks, no matter how well they have performed for you. Therefore, Shay Benhamou recommends that you spread your investments in order to create a diversified portfolio. This is the best way for you to be able to weather the ups and downs in the stock market. Most importantly, it is extremely easy for you to achieve diversification.
Rule 6: Don't time the market
One advice that every expert, including Shay Benhamou, will give to every investor is to not time the market. This means you shouldn't try to find the right time to buy or sell, as you often see in films or on TV. The essential thing to remember here is that if you want to get strong returns, then you have to stay invested and not just jump in and out of the market. Bear in mind that the best and the worst things usually happen together and when markets are highly volatile. You would have to have expert precision to be in the market on the best day and out on the next day and back in and so on.
Instead, Shay Benhamou suggests that you keep making purchases regularly in order to benefit from dollar cost averaging, as this ensures you can get the returns you want and keeps your risk at a minimum.