Some small-looking plumbing problems may ensue in your home with you overlooking them. Sometimes, these seemingly minor issues might lead to greater ones in a matter of time. This is why you should see to them immediately they are discovered.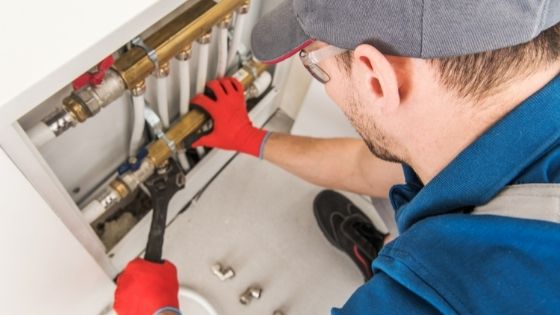 There is a sizable amount of possibility that you encounter drainage issues. Several reasons may cause this. However, these pointers should make you alert enough to avert likely detrimental consequences.
Plumbing problems come in different forms and require varying repair approaches. Hence, when you notice any, you should reach out to your plumber Sydney without delay.
Common House Drainage Problems
● Slow draining Kitchen and Bathroom Sinks
One of the common problems you may encounter in your household is sluggish drainage in your kitchen and bathroom sinks. This signals that your drain is likely to be clogged. In your kitchen, food waste can cause this. In your bathroom sink, on the other hand, an impeded drain is possibly caused by trapped substances like hair, hair attachment, soap, etc.
To rectify this, you may need to plunge. Also, you might consider running water down your sink.
● Clogged Bathtub and Shower drains
Dirt and debris can fill up your bathtub and shower drains. Most times, this makes them less efficient in allowing water to drain through. Clearing these substances and wastes restores your drains to perform efficiently.
● Leaking taps or Faucets
This is common that there's hardly anyone who hasn't experienced this. A faulty valve can cause this. Continuous leaks can cost you a lot of water bills within a short period if not rectified.
● Dripping or Leaking Pipes
There are different scenarios of this. If your pipe is accidentally punctured, this can cause leakage or pipe burst. Here, your pipe might need to be changed entirely or at the section affected.
Frequently, pipes are prone to leakages at their joints. This can be due to worn-out tapes and fillers. You can replace any of these to fix leakage temporarily.
● Clogged Toilet
If you have trouble getting your fecal waste down your drainage, it's most likely obstructed. Some of the possible obstructive materials are toilet paper, clothes, etc. Sometimes, a filled sewer is the sole cause of this. You may need to use a drain auger or plunger to fix the state.
● A Faulty Water Heater
A faulty heater may be hard to pick on unless you're in the shower. This can be caused by the settlement of sediments in its tank. Once, the water in your heater can get suddenly cold with the pilot light going out. You'll need a professional to help check it out.
● Reduced Pressure of Tap water
When your tap trickles down water instead of forcefully pushing it out, you have a lowered water pressure. This can be caused by obstructive substances, mineral deposits, broken pipes, etc.
To prevent greater issues, you need to be proactive in reckoning with your small plumbing issues. You can never be too cautious.