It seems like the most natural way to get into shape, start running, and soon you will be fit and confident like all the runners in the movies. You don't even need any equipment, just some trainers and an open road. But this illusion is usually discarded about a minute into your first run. It isn't easy to simply go for a jog. It would help if you were prepared, and even then, it is always more uncomfortable than you expected, especially the first time. But if you are determined and ease your way into it. Running can become something you will look forward to. And to help you get there here is some advice for the beginning runner.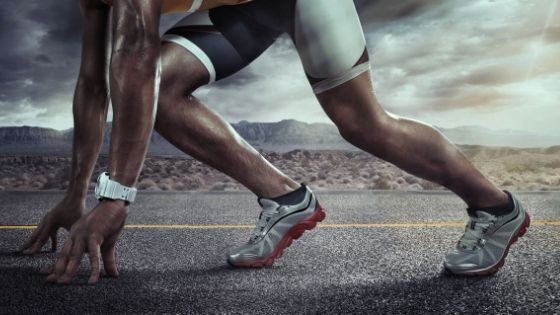 ● Consider Your Health: Before hitting the streets, consider your condition and perhaps even get a physical first. Running can be very stressful, and if you have an underlying condition, you don't want to find that out at dawn in the park. People returning to running should also assess whether former injuries have sufficiently healed before stressing them out again. Perhaps you can have an assessment done at a running physio clinic to be sure.
● Get Some Good Shoes: you don't need a lot for running, but a good pair of trainers will make things a little more comfortable and will likely give you more endurance as well. Fit and comfort are critical, and make sure you try them out sufficiently before making the purchase. Bad shoes will kill your motivation. If you wondered about the weight of a pair of running shoes, click here.
● Warm-Up: There are many schools of thought on how to warm up properly, but everyone agrees that you shouldn't just break into a run. Stretching is a way of activating your muscles and sending signals to your body that activity is imminent. Your cardio system also appreciates some advanced notice. A couple of pushups, maybe a little run up some stairs to get all systems online.
● Store up Some Energy: Regardless of trying to cut down on carbs, runners need accessible fuel. Your pre-run meal should include good amounts of carbohydrates and some simple sugars as well. You can do your protein loading later on, and the combination will produce results. Also, remember to stay well hydrated.
● Pay Attention to Your Body: If you are new to running, you will be surprised at how loudly your body can complain. A body at rest wants to remain that way. But you will have to learn the differences between your body being stubborn and actual signs of distress. With a bit of experience, you will better understand your body's natural responses and how to power through. But be aware of the pain, and if your joints are giving you trouble, you might want to get that assessed before you continue.
When done carefully, running is a sport that has undeniable benefits to your health. Even ten minutes a day can extend your life for many years. Running is also suitable for fighting depression, and it helps build mental toughness. And one of the most valuable benefits is the confidence you gain from being successful at what most people consider too hard to do.