When you want to buy trainers like Airmax 95, you usually have a brand in mind or are looking for a modern design that comes with some hi-tech additions such as Air-cushioned midsoles. What you probably consider last, is how much a pair of trainers weigh.
However, this can be important, depending on what you want the sports shoes for. If you want a shoe for 5 a side football on AstroTurf, then you need a lightweight aerodynamic shoe, that will keep you spring-heeled, and help you ride those tackles and pick out those passes.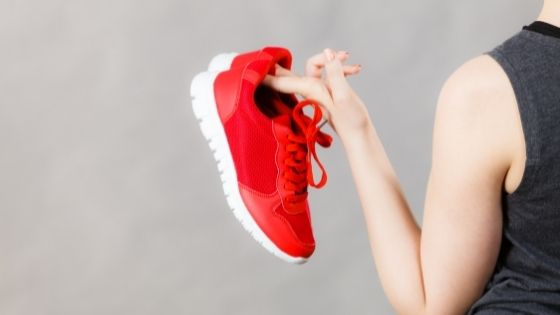 Runners cannot afford to have very heavy trainers either, but they do need extra padding to protect their feet. Running shoes are developed to be light as well, but the padding does add some bulk to them, making them the heaviest of all the trainers.
Trainer Dynamics
Trainers need to offer comfort and support; however, they must also give feet protection from impacts such as those created by running, jumping, or kicking a ball. This means that the best materials that can act as shock absorbers, need to be integrated with the rest of the design that makes the shoe waterproof and stylish to wear. Rubber, leather, and foam are all needed to create a trainer that won't rip or fall apart when put under the stresses and strains of day-to-day activities, let alone those involved whilst playing competitive sports.
Trainers are developed with built-in features that allow for flexibility, stability, cushioning, and breathability and this creates different cushioning ratings from trainer to trainer.
Cushion Levels Explained
The cushion level of a trainer and more especially running shoes determines their weight. Cushion level 5 is the top level of cushioning that technology can provide, and trainers with this level of cushioning are ideal for those who rack up numerous hours of sporting activity every week. Even marathon runners can benefit from a level 5 cushioned trainer. These also help keep feet supported but are light enough to run extreme distances with.
Level 4 cushioning is also specially developed for long distances, but these trainers are also good for daily 3 mile runs as well.
Level 3 cushioned trainers are a little more lightweight and offer more flexibility and are ideal for professional runners, who need to feel like they are wearing a naturally fitting shoe.
Level 2 cushioned trainers are lighter still but offer less cushioning, instead, the focus here is on allowing the foot to absorb more of the shock impact. This allows a better grip on a surface for faster running such as in sprint races.
Level 1 cushioning creates the lightest of all trainers, making them the most flexible of all sports shoes. These shoes can make you feel barefoot, but they are best for tight ball control and intense training sessions.
Final Thoughts
The average trainer weighs around 0.8 kilos and shoes that fall into the lowest cushioning levels such as from 1 to 3, can be even lighter and this is because they have less padding which allows them to offer more flexibility. Hardcore running trainers that are ideal for long distances can be heavier due to the added padding needed to protect the runner's feet.