The potential pitfalls are countless when you're looking to make a name for yourself in the real estate business. As a realty rookie, you'll need to be on the lookout for typical first-year mistakes. Here are seven common mistakes that new real estate agents will want to avoid to seal the deal.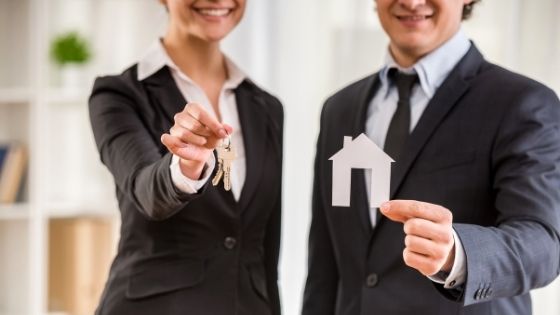 Neglecting to provide a consistent message
When conducting business as a realtor, making your clients aware of your different services is essential. For example, suppose you have experience with rentals or mortgages. In that case, it can be advantageous for your customers to know your specialty – particularly since not every agent has the same sets of skills. While you shouldn't necessarily exclude clients outside of your usual stomping grounds, you also want to ensure you're doing the best job you can for each interested party.
Appearing unprofessional during that first meeting
To attract new customers and keep current ones seeking a new agent, you need to ensure that you're professional at all times. This professional image means dressing the part, acting the role, and being on time and on-point for each meeting.
Overlooking the benefits of a mobile notary during the closing process
Clients might have their pick of the litter when it comes to where they sign the closing documents. Homeowners might choose to sign on-site, at your office, or even at their current residence.
While this can be an inconvenience if your permanent office isn't near the location of the transaction, some new agents overlook something that can make this entire process easier: mobile notaries. A mobile notary comes equipped with the necessary forms and the ability to certify and witness signatures. Mobile notaries expedite the closing process, meaning more money in the pocket for a hustle-minded real estate agent.
Not following up with past clients after a transaction has concluded
When you work with a client, that relationship does not stop after the checks clear. For example, if someone is willing to pay you for your services in selling their house, they might want your help finding their next turnkey lodging. Maintain your customer relationships for a Rolodex of leads that builds itself.
Forgetting about local community events
Knowledge is power, so having a good knowledge base about your target market will help you succeed as an agent. You'll want to appraise yourself of local events, market trends, and resident concerns to build the best strategy possible.
Not having a plan for after the sale
As an agent, you're always one step ahead of the competition. You should be planning your next moves out in advance to keep a leg up over other commission-hungry agents. You don't want to start from scratch every time your clients sign on the dotted line. Instead, hunt out new leads on the side while you're closing deals.
Forgetting to ask for referrals
Successful real estate agents know that their business can only grow if they attract new customers through word-of-mouth promotions and successful branding. This reputation is something that you cannot achieve without building solid relationships with each client you work with.
Wrap up
Your job is to hand over the keys to new homeowners, but that doesn't mean real estate is a turnkey career. Luckily, with a bit of foresight, you can avoid these common pitfalls for a commission-rich first year on the job.