People who are serious about their fitness, boosting gains and building muscles or planning to be may have come across the term BCAA powder or tablets, also known as Branched Chain Amino Acids. It is one of the key components of training and supplementation for pre-workout. Taking the best BCAA powder available in the market helps build muscle mass and shed extra non-essential fats.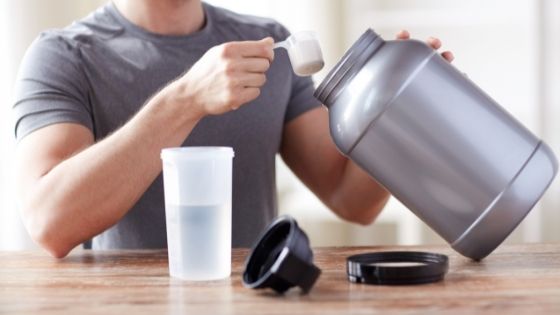 For those who don't actually have a background in biochemistry, it is important to know why it matters to incorporate them into the nutrition and training regime. Here's why.
Essential Protein Requirements for the Body
The human body contains twenty amino acids that play a significant role in generating thousands of proteins. Out of the twenty, nine amino acids are considered essential. But they also are not produced in our body and have to be taken externally through a diet.
Out of these nine, three essential proteins are none other than BCAAs including, valine, isoleucine and leucine. They are so named because of their nonlinear or branched configuration of the carbon atoms. These amino acids are mostly found in protein-rich foods like eggs, dairy, fish, poultry and meat.
Effective Implications For Performance
The best BCAA powder supplements are popularly used in bodybuilding and nutrition as the amino acid primarily gets broken down and absorbed within the muscle instead of being metabolized in the liver. This allows BCAA to rapidly enter the bloodstream bypassing the liver and being absorbed by the active muscle tissues.
They also act as an additional fuel source for the muscles that are building and for the body as they release energy during a prolonged exercise. This enables them to play an important role in the body's overall protein turnover, meaning they help the body during recovery or tissue breakdown.
Decreases Muscle Soreness
People who have just begun working out or are working a new regime might experience muscle soreness for a day or two. BCAAs help decrease this soreness to a great extent. This soreness, also known as Delayed Onset Muscle Soreness or DOMS, develops significantly within 12 to 24 hours after the workout. Reports show that BCAA decreases muscle soreness, damage, severity and duration of DOMS.
Protects Lean Muscles
BCAAs preserve muscle mass under extreme catabolic conditions involving muscle wasting and protein breakdown. This phenomenon is usually seen in sports like high altitude mountaineering, ultramarathons and extensive full-body workout.
During these exercise regimes, the muscle proteins break down along with the BCAA to increase energy production. By providing additional supplements like the best BCAA powder available online, the body consumes less of its proteins and amino acids.
Modulates the Appetite
One of the significant effects of taking a high protein diet with BCAA is the fullness or the satiety response. This helps the person follow the diet and consume fewer fats and help acquire the extra proteins required to reach their health and fitness goals.
Increasing Muscle Mass and Prevent Breakdown
BCAA supplements that have leucine content higher than valine and isoleucine in the ratio of 2:2:1 are proven to be effective for increasing muscle count. This is because leucine helps activate certain pathways in the body that stimulate protein synthesis and muscle growth. Research shows that an intake of 56 grams of BCAA during a workout can provide a 22% more chance of increasing muscle protein synthesis than those who don't consume it.