Whenever an American election comes around, you'll almost always hear someone say if the wrong guy wins, they'll move to Canada. While this is usually an exaggeration, a lot of people do choose to move to Canada for one reason or another.
In fact, even though the world population is heading for a decline, Canada's is growing. Moving to Canada can be an exciting change of pace for many people and bring many benefits. But just like the United States, Canada is vast and diverse.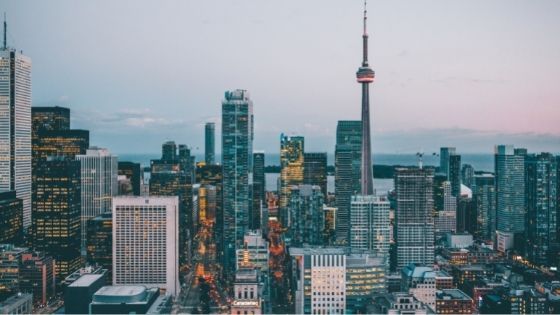 So before you to move to the Great White North, it's important to consider the best places to live. Luckily for you, that's what we are here to help with. So keep on reading and we will take you through everything that you will want to know!
1. Montreal, Quebec
Montreal is a wonderful place that will have American ex-pats feel like they are living in a foreign country within a foreign country. Many people in the city speak French and the architecture is very European.
However, Montreal is best known for its food. Whether you are in the mood for smoked meat, poutine, or maple syrup, Montreal is the way to go. In fact, people in Montreal are so confident in their culinary talents that they even claim to have better bagels than the ones you'll find in New York and New Jersey.
It's also not very expensive to live in Montreal and there are a lot of young, hip people who live there.
2. Boucherville, Quebec
If you are someone who is into nature and serenity then you might want to consider moving to Boucherville, Quebec. Thanks to the grandiosity of Canada's size, there is a lot of wilderness that still stands. There are plenty of places to hike, camp, and hunt in this bucolic city.
The area is also just a few hours away from a variety of national parks and it is close to the American border. It's also very close to Montreal for those who like city life every now and then.
3. Edmonton, Alberta
Edmonton, Alberta is a great place to raise a family. First off, the city's schools rank highly within the country. Also, there is a giant mall in town that a lot of children love to visit.
The mall is full of exciting and fun activities. These include an amusement park, an ice rink, an aquarium, and escape rooms. These even have mini golf, bowling, and a whole waterpark.
The mall provides a convenient and safe space for kids of all ages to play and have fun.
This is also a great town for anyone who is a big fan of hockey.
4. Quebec City, Quebec
For people who are looking for art, history, and culture, then you should move to the historic district of Quebec City. Walk around the area for long enough and you might even start to think you were in an old French town.
The little stone store and cute environments remind visitors of old markets and are an important cultural touchstone.
Parts of the city have even been recognized as World Heritage Sites by UNESCO. This means that they are historically enough to be preserved.
They also have festivals throughout the year. These festivals include the Winter Carnival, New France Festival, and the Summer Festival.
5. Halifax, Nova Scotia
You have probably heard of Halifax, Nova Scotia thanks to their delicious salmon. The city is on the coast very big. With a population of more than 400,000, you won't feel alone.
What is also great about this area is that it is one of the most affordable cities in all of Canada. Apartments and homes here are very cheap compared to other Canadian cities and practically all major American cities.
6. Burlington, Ontario
If you can't stand the cold, then Canada might not be the best country for you. But that doesn't mean that you need to freeze if you want to live in Canada. Instead, you just need to head south.
One of the best southern cities in Canada is Burlington, Ontario.
The city is basically at the same latitude as New Hampshire. While that's certainly one of the colder states, you'll make sure to avoid the freezing winters that the rest of Canada experiences.
Burlington can definitely experience some snow but the summers are warm and nice. And extreme cold rarely happens.
7. Toronto, Ontario
Toronto is often viewed as the New York City of Canada. This is the cosmopolitan and financial hub of the country. It is also the most populated city and his home the tallest building in the hemisphere – the CN Tower.
If you are trying to establish a career, then Toronto is the place for you. It's home to the major stock exchanges and the biggest banks are based out of the city.
If you're trying to live in a condo, it is important that you seek more info.
The Importance of Knowing the Best Places When Moving to Canada.
Hopefully, after reading the above article, you now feel that you know the best places when considering moving to Canada. As we can see, there are a lot of great options. So you need to figure out what you want out of your new life before you make the move.
Are you looking for other interesting and helpful articles like this one? Check out the rest of our site today for even more!