Dental practice management is a role that gives you the power to organize, manage, and control your own dental office. A well-managed practice can have a huge impact on the success of your business. This article provides a quick guide to help you understand the types of topics that should be in your practice management plans.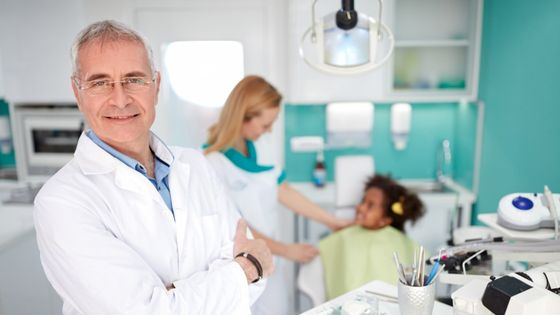 Why Do You Need A Management Plan?
An organized plan will help you improve office efficiency and maximize profits. A management plan helps you to manage your staff, schedule, and procedures in a way that allows the office to operate with minimal stress. You should update your dental practice management plans at least once a year.
Staffing Your Dental Practice
To ensure efficient communication and procedures, a well-managed dental practice needs a good staff ratio to patient load. Dental practice staffing can be divided into three categories: front office, clinical, and back office. Your management plan should include your staff recruitment and retention goals. This will help you to organize your office while minimizing costs.
Staff Meetings and Communication
A good dental practice management team meeting can go a long way toward improving the office efficiency, productivity, and morale of your staff. The best dental practice management team meeting is one that does not waste time but still has a positive effect on the operation of your office.
Suppliers and Other Agencies
Working with dental product suppliers is an important part of managing a dental practice. You should work directly with your dental product suppliers, especially if they are providing you with products that have a significant economic impact on the office. Dental product suppliers usually carry high credit ratings and are good investments for your business. The principles of management apply to every aspect of running a dental practice.
Hire the Right Staff
Strategic recruiting is a process that most practice managers should follow as it will improve the productivity and efficiency of your dental practice. Finding the right staff for your office and building a team that will make your practice successful is important. A good staff can make or break your success in business, so you want to make sure that you identify the right people for your practice.
Start-up Costs for a Dental Office
You will probably need to make many purchases once you have decided on the location of your dental office. Getting the right equipment for your dental practice will help you to reduce costs and maximize profits. The basic equipment for a dental practice is usually very inexpensive. Still, it may be necessary to make expensive modifications to your office space if you want your practice to be successful.
Insurance and Dental Plan Design
There are many dental plan options available to you. Many plan designs offer a wide variety of coverage options as well as excellent financial benefits. It is wise to thoroughly research all of the insurance plans available for your dental office before deciding which plan will work best for your business. Insurance policies can be confusing to most people, so it is important to understand exactly what the policy that you choose covers. This will allow you to choose your insurance plans based on what your patients need rather than on your desires.