Digital marketing trends are changing every day. One trend that is here to stay is that content consumers prefer video over text or images.
It is indisputable that social media platforms that emphasize video are thriving. YouTube and TikTok are two platforms that are enormously popular across the globe. Which one is better for your company's video advertisements?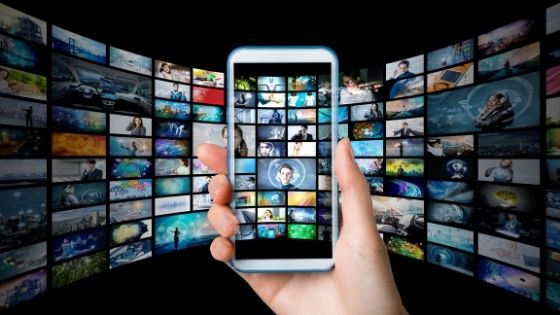 Read on for a comprehensive video marketing tip guide. Explore the great YouTube vs. TikTok debate and see which platform is better for your business.
What Are the Benefits of YouTube?
YouTube has been around the block longer than TikTok. It belongs to the Google suite of digital products like Gmail and the Play Store.
There are a number of benefits to advertising on YouTube. For starters, smart televisions are bringing YouTube to the living room. Content consumers can watch YouTube on the big screen while sitting on the couch.
YouTube's popularity as a television app has encouraged Google to launch its own streaming service. YouTube TV allows subscribers to cut the cord and get rid of cable television.
There are over 2 billion people on YouTube. The sheer number of YouTube videos is the primary benefit of using it. This accounts for one-third of the internet and over one-quarter of the world's population.
Another benefit is that you can earn cash via a monetized video on YouTube. This platform pays its content creators based on the number of views they receive.
What Are the Benefits of TikTok?
TikTok has taken the United States by storm. In just two years, the Chinese app grew by 80 million users in the United States alone.
Worldwide, TikTok has been downloaded over two billion times. There are over 700 million users as of July 2020.
TikTok is especially popular with young people. It recently surpassed Instagram as the second-most popular social media platform with American teens. Only Snapchat is more popular than TikTok.
While you do not receive direct earnings for TikTok views, users can still earn money. Companies pay popular TikTok influencers to showcase their products.
YouTube vsTikTok
It is effective to use either app for video marketing. The question of which app is better depends on the demographic you are trying to reach.
YouTube is certainly the choice for Millennials and older. Here, your ads may land on the family television.
However, TikTok is a better choice if you are targeting Generation Z and America's youth. TikTok is all the rage with young people and advertising here will yield a better return on investment.
A Recap of the Video Marketing Tip Guide
Your company is not doing it right if video content is not part of your marketing strategy. People of the world are more receptive to video than any other content.
They can watch videos on their daily train or subway commute. Videos are more likely to go viral than any other form of content. This is especially true when it comes to platforms like TikTok and YouTube.
If you enjoyed this video marketing tip guide for YouTube and TikTok, check out our blog for more great content.