Are you considering doing online safety training? If so, you may be wondering if you'll get the same level of results as you would with in-person training. Fortunately, online safety training offers a cost-effective and rigorous way to learn the skills you need to stay safe on the job.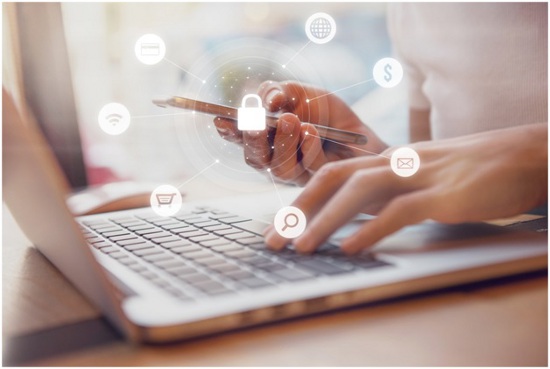 Read on to learn why you should pursue safety training online!
You Can Move at Your Own Pace
One of the biggest benefits of doing safety training online is that you can follow the training guide at your own pace. In other words, you can review lessons or tutorials that are unclear. And you can move more quickly when you already know the material.
Whether you're learning how to operate a forklift or drive a van, you can get a clear view of the job online. Whenever you need to pause to memorize vocabulary or review the layout of a dashboard, you can. You won't need to feel like you're rushing through any part of the training!
Experience Interactive Exercises with Safety Training Online
Another key benefit of online safety training is the ability to complete interactive exercises. Rather than feeling like you're stuck in the back of a classroom, you'll get all the attention with safety training online. You may even be able to contact an instructor to chat for extra help.
You can practice walking through an emergency procedure. Or you can choose the right safety steps from the comfort of your computer. You'll know the steps so you're prepared to do your job safely.
You can do practice questions and learn why you've made errors without the fear of embarrassment, too. After all, you'll be sitting at your computer screen without the pressure of having people around you.
Get a More Comprehensive Training Curriculum
Today, innovative approaches to instructional design help tailor e-learning programs to adult learners. That makes safety training online a better experience. You'll know what's expected of you on the front end of a lesson.
These training approaches ensure that an audience stays engaged with the material. You'll encounter a mix of text, visuals, and interactive experiences to help you learn the material efficiently. And you'll have a clear sense as to how the training will progress.
Different Safety Training Methods Can Reach a Wider Audience
Do you need visuals to understand information better? Or is English not your first language? If you have a hurdle that impacts your ability to learn information, the benefits of online safety training vs in-person are significant.
When it comes to online safety training, you'll have a variety of tools at your disposal. From video footage of a particular technique to bullet point lists, the methods of teaching vary. And this means that more people can get the teaching method that helps them learn best.
Understand the Importance of Safety Training
Pursuing safety training online is one of the best decisions you can make. You won't compromise on quality. Instead, you'll gain a robust approach to learning the necessary material — and you can do so at your own pace!
For more news related to technology, check back for fresh and informative articles.