If you're considering a rental business then it's worth looking at what beach houses are available. They can make an excellent investment, providing you know what you are doing.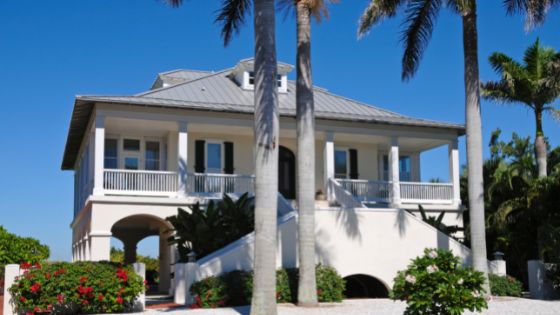 They Are More Expensive
The first thing to note is that it's more expensive to purchase a beach house. You can expect to pay over $500,000 for one. That means you're going to need a hefty deposit, in the region of $125,000 and still have a large mortgage to cover.
This is important as the rent you get from the house is going to need to cover the cost of your loan, insurance, and other running costs. The higher the borrowing amount the harder it will be to guarantee you'll produce enough rent.
Of course, you can charge more for a beach house, but you need to be aware of all the upfront costs to confirm that it's a worthwhile and practical investment.
Naturally, you can enter the home lottery and win a beach house. That will make it much easier to afford the property and start your rental business!
Potential As Holiday Rentals
When you're looking to invest in property and generate an income from rent, you need to consider the rental market. Renting any property as a long-term tenancy gives you reasonable security. In short, you can be fairly confident that you'll be able to cover the loan costs.
But, if you decide to rent the property as a holiday home, you'll find you can command significantly more income throughout the year. That's because holiday rentals are always more expensive than standard rentals, especially when they are by the beach.
It's worth noting that this approach can yield a greater return and is generally the favoured option for owners that want to use the holiday home themselves. But, this approach is harder work as you'll need to constantly be advertising your property and searching for new customers. It's much easier to rent your beach property investment to one family.
Of course, being the property is on the beach, providing you set a fair price, you'll have no problem attracting customers.
Long Term Rewards
Any property you purchase will off long-term rewards as you manage to pay the loan off and create more income for yourself, as well as building your assets. However, beachfront properties tend to increase in value faster than other properties. In short, your investment will yield greater returns, should you ever decide to sell it.
Location Is Important
If you decide to try a beach property rental business, remember that the location of the property makes a big difference. The longer the season in your chosen area the more profitable the business will be. It's definitely harder to market a beach property in the winter months.
You should also be aware that beach properties cost more to insure and may need more maintenance as they are more exposed to extreme weather. Providing you're comfortable with this, they can be a great investment.