Education was always seen as one of the main foundations for a successful career, especially in the time when the college opened doors to decades-long careers that lead people straight to retirement. Still, the times are changing and the present-day business is much more dynamic and puts higher emphasis on practical skills than acquired knowledge.
Why would then aspiring entrepreneurs even bother enrolling in some educational institution when they could much better spend this time on the frontline learning the ropes of the industry, expanding their skill sets, and making useful connections?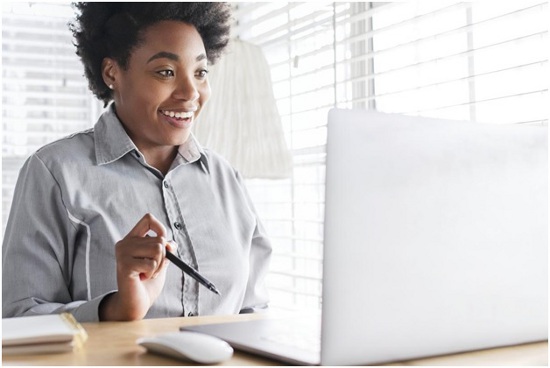 Well, despite these facts, formal education is still tremendously important for the development of any career, let alone as an entrepreneur. Not for one, but for a variety of different reasons. So, let us take look at a couple of compelling arguments for why you should start your entrepreneurial journey with a degree.
Testament to the invested time and effort
First and foremost, we would like to point out that getting a degree or even plowing through some more focused courses requires a tremendous amount of work, effort, and commitment. Even if you don't get any applicable knowledge (which is never the case as we'll see very soon), persons who successfully go through such a challenge always inspire more confidence. This is very important to remember since, if you are planning to build your business empire from the scratch, you will often have to rely solely on your ability to persuade people to back you up. Some certified proof of your previous efforts will be more than helpful.
Access to broad curated knowledge
So, there is a big myth that formal education needlessly burdens students with unnecessary subjects and bits of info. However, all things that eventually become a part of the curriculum are carefully selected and presented in a manner that, depending on the subjects, encourages critical thinking, improves analytical skills, expands social awareness, and, overall, expands the student's horizons. What's also very important to mention is that these subjects are carefully curated so there is no danger the students will encounter some misinterpretation or false facts that usually come off as a result of more independent pursuits of knowledge.
A step toward more focused postgraduate studies
As time goes by, a college degree becomes seen more as a requirement rather than a novelty. However, reaching this milestone opens up the way to more focused, useful, and highly esteemed postgraduate studies where true business leaders are forged. If we, for example, take a look at online MBA studies in Australia, we will see that this program covers a range of very important subjects like leadership, time management, communication, business management, and similar mentions that seem tailor-made for aspiring entrepreneurs. Of course, the students can pursue as many such degrees as they see fit.
Countless networking opportunities
Even though we like to think that the modern business world is governed by acquired skills, the current corporate leaders are, in general, very educated people – according to recent research by Study.eu, as many as 98% of currently active CEOs have earned at least a Bachelor's degree. Roughly half of them have a Master's degree. All these things mean that by going to University you will get to spend time and network with future business leaders. The bonds forged this way can last a lifetime and survive countless corporate hurdles. As time goes by and they climb the ranks, getting access to these people will only become harder.
Encouraging useful soft skills
Making your way to the degree is hard and riddled with various challenges. It is important to know that the tasks you are going to tackle are not random or unfair but specially designed to encourage soft skills you will find more than useful once you start your own gig. Meeting the deadlines will require that you master time management techniques. Working on a group project will ramp up your communication skills and provoke you to take leadership. Transparent exams invoke a sense of accountability and responsibility. These skills are considered to be the most valued in the modern corporate environment.
Learning how to learn
The modern business world finds itself in a constant state of flux. That is why aspiring entrepreneurs need to embrace the idea of lifelong learning and commit themselves to spending each day learning something new. However, learning is not an easy task and if we don't approach this challenge within an appropriate manner we should prepare ourselves for a life of frustration. Fortunately, formal education not only helps students to master the subjects but also teaches them how to master these topics in the most efficient, structured, and efficient manner. Knowing how to learn is one of the most valuable skills you can hope to acquire.
Mastering the industry-relevant techniques
Last but not least, we would like to point out that, despite all the things we have listed above, the main reason why you should enroll in formal education is that you will get an opportunity to achieve a very high level of mastery of techniques relevant for the industry you want to conquer. That's right – you are not only acquiring knowledge but also high-level, applicable, and useful skills. And you are also getting these skills through a series of challenges that simulate business practices but in a much safer and controlled environment. Earning the same skill in real life features a much steeper learning curve.
Also Read: Common Ways to Improve the Education System for a Better Future
So, there you have it – the top six reasons why you should start or even restart your career as an entrepreneur by enrolling in some sort of traditional educational institution. In this day and age, schools, colleges, and, universities have earned the rep of being a place where students are fed with useless data. These claims are usually propelled by people who like to take shortcuts. The majority of current corporate leaders walked the way and got to the finish line as winners. There is no better way to join their ranks than to follow in their footsteps.