Pools are those places of beauty and relaxation, but sometimes they can be a little more than that. They can be a murky, run-down mess that needs some serious work. When it's time to upgrade your pool, the signs are usually pretty clear. Here are a few of the telltale signs to look for: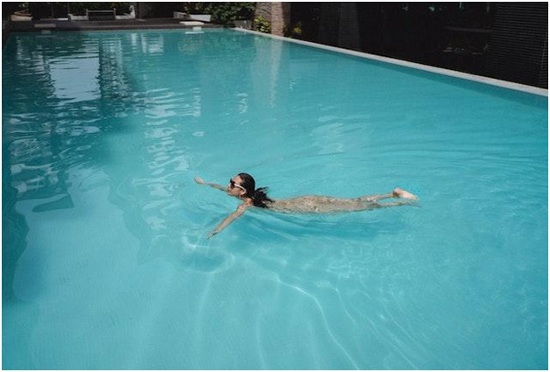 Discolored Water
If your pool water has turned an unappealing shade of green, or if it's just not clear and sparkly anymore, it's time to upgrade. It's not hard to imagine how your pool can lose its luster over the years, and when this happens, it's time to invest in a facelift. Your pool may need to be repainted, and you might want to invest in new filters or pumps.
Your water may be discolored because of a chemical imbalance, so you may want to hire a professional pool service. It may also be due to a buildup of debris and algae, which can be taken care of with some simple cleaning products.
Outdated Design
Pool designs can go out of style just like fashion trends. If your pool looks dated or lacks aesthetic appeal, it may be time to upgrade. You might want to consider repainting or resurfacing your pool, as this can make it look brand new again. Adding pebble pool finishes, tiles, or other decorative features can also modernize your pool.
You could also invest in new furniture or add features such as a waterfall or hot tub. When upgrading your pool, it's important to work with a professional who can help you create the perfect outdoor oasis.
Cracks in the Liner or Deck
If your pool liner or deck is full of cracks, it could be a sign that you need to upgrade. Cracks can happen over time due to weather or general wear and tear, so it's important to inspect your pool regularly. If you see any cracks, they should be taken care of as soon as possible to avoid further damage.
You may need to replace your pool liner or deck, or you could invest in a new one if it has seen better days. It's important to ensure you use the highest quality materials when upgrading your pool, as this will ensure it lasts longer and looks better.
Outdated Equipment
If your pool's equipment is outdated, it could be time for an upgrade. Old pumps and filters can cause your pool to be inefficient, costing you more money in the long run. Other equipment such as diving boards may also need to be updated if they're showing signs of wear.
You should also replace broken parts or rusty fittings, as these can cause problems with your pool's functionality. A professional pool service can help you assess the condition of your equipment and provide recommendations for upgrades.
Inadequate Safety Features
If your pool lacks safety features, it's time to upgrade. This includes ladders, slides, handrails, and lighting. These features are essential for keeping your family safe while using the pool. Proper safety features also help prevent accidents and injuries.
You should also consider investing in a pool cover or alarm system, as this will help keep your family safe from intruders and potential accidents. For the best results, hire a professional pool service to inspect the safety features of your pool and make any necessary upgrades.
Low Lighting
Poor lighting can be a safety hazard, so it's important to upgrade any outdated lighting fixtures. Low-voltage LED lights are the most energy-efficient option and are easy to install. If you're feeling bold, you could also create a unique lighting design that adds ambiance and charm to your pool area.
To ensure your pool is well-lit, you should also consider installing additional lights around the pool perimeter. This will help your family stay safe while using the pool after dark. And since lighting is an important safety feature, it's best to leave this upgrade to a professional. They can ensure the lighting is installed correctly and provide you with the best results.
Conclusion
If you've noticed any of these signs, it's probably time to upgrade your pool. Investing in quality materials and equipment can help to ensure your pool stays in top condition and looks great for years to come. Get in touch with a qualified pool service today to start planning your upgrade.