If it's your business to collect unpaid debts from commercial enterprises or consumers, you could be losing money each day that goes by without a check or an electronic transfer coming your way. In some cases, you may be losing money each hour that an overdue debt remains unpaid.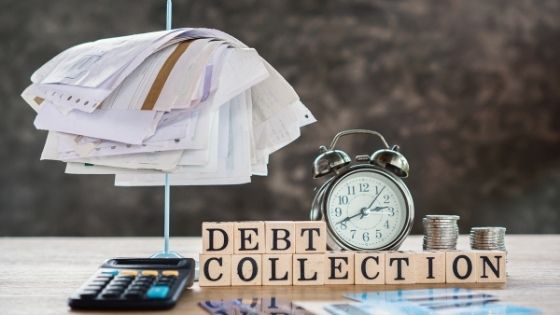 One of your most time-consuming and challenging tasks can be locating those debtors who have seemingly "disappeared." You can, however, make good use of a time-saving solution by accessing a reliable source of aggregated debtor data points. This is the role that skip trace services and the cutting edge artificial intelligence they use can play in getting results through debt collection.
3 Ways to Target Debtors
If you haven't used one before, you may be wondering "how does a skip trace work?" Basically, skip tracing makes use of the details and clues that are left behind when a person or business "goes missing."
One way that skip tracing locates debtors is through the missing party's communication records. A skip tracing service can scan call detail records, or "CDRs," using advanced machine learning and artificial intelligence. In this way, telecommunications carriers can yield useful and current information regarding phone numbers and calls placed. By submitting a debtor's phone number to a skip tracing service, which typically involves a quick online process, it can also be determined whether an individual or business is using a landline or mobile device.
Another way that can be effective in tracing a "missing person" debtor is through his or her social media accounts. Recently uploaded images or posts can help determine where and how an individual can be reached. In addition to social media, skip tracing can also provide details on rental property and employment applications.
A third way that you can use skip tracing for debt collection is through credit card and debit card transaction history. It can be determined if an individual or business has opened any new accounts at a new location. If the debtor is structured as a corporation or limited liability company, the billions of data points available through skip tracing can disclose intricate details about the inner workings of a business operation.
A business debtor may have relocated under a new name or the individual who initially entered into a contract may no longer work for the organization. Although you may have the name of an individual who no longer has the authority to pay bills, skip tracing can help you find the current individual who now has that authority. In cases in which a business has closed, you can locate an individual who legally remains as a personal guarantor for a company.
Making Skip Tracing Work for You
Modern AI technology has helped skip tracing to evolve and become an important component in debt collection. By accessing the right service through the internet, you can obtain the information you need to collect outstanding debts from businesses or private individuals. You also gain the vital benefit of effectively leveraging your own valuable time and resources. If your goal is to reduce the amount of cost and effort required to locate missing debtors, the right skip tracing service can be one of your most valuable assets.