Humans love to watch photos and videos. Most humans are visual learners, which means we learn better with visual data. Thankfully, we have developed many ways to share visual information. Collages are one of the easiest ways to express emotions or share memories.
Using a collage maker online, you can customize your ads to get more clicks. Ultimately, it will lead to more sales increasing your revenue. There are limitless possibilities regarding how to use a collage maker.
Depending on your goal, you can use a collage maker online to get the most out of it. In this article, we will talk about a few ways to use a collage maker for your best advantage.
Art Creation
Since the early twentieth century, collage has become a part of modern art. Some of the popular artists including George Braque and Pablo Picasso have used pieces of fabric, paper, and objects to create artwork. With time, many other artists followed the lead and used collage to create art.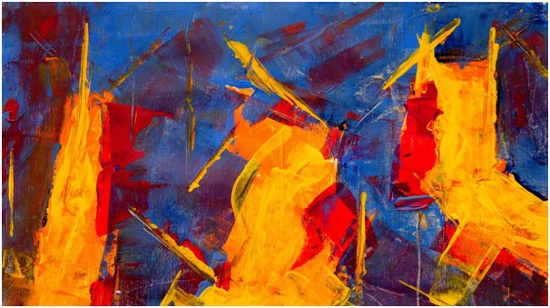 Now, we are living in a digital world. A collage maker allows you to create art digitally. If you want to display it on your wall, you can get a print of it.
An online collage maker is the best friend of modern artists. Use it to your advantage and impress people with your stunning ideas.
To Share Ideas with Clients
How often do you feel stuck and have no idea how to convey your ideas? While talking to a client, you often need visual information to help them visualize a design. Therefore, collage makers have become an important tool for graphic designers, business people, architects, etc.
When you are sharing an idea, you often need to make a quick change as per client recommendations. With a collage maker online, it is extremely easy to make a change. All you have to do is to make a few clicks and it will be done.
Moreover, you have access to a quality photo editor. A collage maker is usually a part of a photo editing application, software, or website. It allows you to enhance your photos to present your idea perfectly.
Display More Products or Services
While displaying your products, you often want to show more products in a single image. It happens more often while designing an advertisement campaign. When you want to target a wide range of audiences, you have to display more products.
Usually, you have the option to add many photos and users can scroll them. However, it leaves you at the viewer's mercy. When you use a collage maker online and display many products in a single image, it is highly likely that people will find one or two products attractive. This is your chance to get attention and generate sales.
If you are offering a service, the situation remains the same. You can showcase most of your services in a single image. Moreover, you can show the process of how you deal with your clients through a collage.
Share Your Story
Stories are extremely vital to build connections or find meaning in things. They help us build trust and give us something to relate to. Visual stories are easy to remember. More importantly, they trigger an emotion that is essential to make a connection.
No matter what your business or end goal, you need a unique story to enhance your business. People are more likely to indulge with you after reading your story.
Now, you need to use a collage maker online to tell your story. It allows you to share your story in a perfect way. You can share how you stand for your values. It helps you to connect with your audience at a deeper level.
Save Storage Space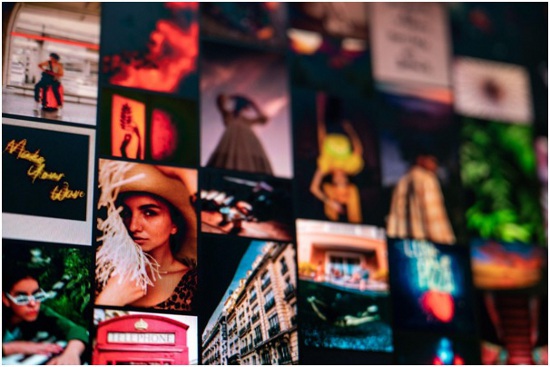 Storage space is a common problem even after having huge storage devices. Nowadays, modern devices are equipped with a lot of storage. Still, people find themselves sitting at the edge of the device storage.
Due to advanced cameras, each picture takes a lot more storage as compared to the past. Most of the time, you don't want to delete your pictures. In this situation, the collage maker online comes to rescue you.
Using a collage maker, you can collect a lot of photos in a single image. It allows you to store all photos without losing a lot of space. Furthermore, you can share pictures with your loved ones with minimum internet data.
Scrapbooking
Scrapbook is one of the best friends of most people. It helps you preserve memories and recall them easily. Additionally, it allows you to display your pictures in a stunning way.
Thanks to digitalization, you don't need physical scrapbooks anymore. Most people have converted their physical scrapbooks into digital data. It takes the entire idea of scrapbook to a whole nother level.
With a range of editing tools and effects, you can enhance your photos better than ever. When you are preserving memories, you can use a 'memory' theme. Similarly, there are many other ways to bring life to your digital scrapbook.
Conclusion On Cleverly Using Your Collage Maker Online
Collage maker comes with a range of additional options. From photo editing to background designing, you can do a lot of things. Hence, you should try to use other tools as well.
While using a collage maker online, you need to know your ultimate goal. Furthermore, you must understand your audience. It will help you create a masterpiece. For instance, a memory collage will be completely different from an advertisement collage. Hence, you must have a clear picture in mind to get the most out of a collage maker.