Selling an apartment isn't terribly different than selling a house. Whether you've lived in the apartment for the last several years of your life or you own the apartment building, you need to take the appropriate steps.
Depending on your priorities, the steps you take to sell an apartment may vary. For example, if you want to sell the apartment as quickly as possible, it might mean foregoing repairs and renovations. On the flip side, if you want to make as much money as possible, it will be worth it to invest time and money into the place before listing it for sale.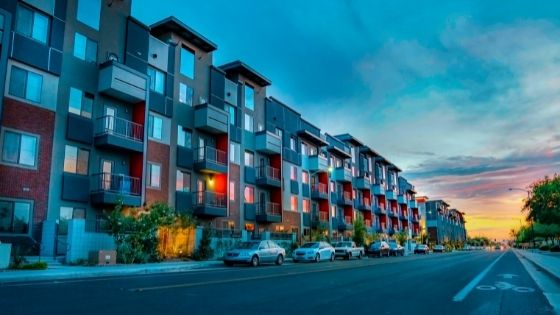 Regardless, you likely want to learn how to sell an apartment without losing any money in the process. We can help. Keep reading for a quick guide on everything you need to know.
Evaluate the Local Real Estate Market
First, let's talk about the best time to sell an apartment. Often, this comes down to several factors, such as:
The time of year
The current real estate market
The economy
Typically, spring and summer are the best seasons in which to sell a home. Additionally, you want to try to sell an apartment during a seller's market. A seller's market exists when there are a lot of buyers looking for homes and not a lot of options available.
This will allow you to ask more for your apartment. It will also increase the chances of buyers getting into a bidding war over your apartment, which will hike your selling price up even more.
Finally, if you're wondering, "How long does it take to sell an apartment?" the current real estate market will affect the answer. During a slow market or a recession, your apartment could sit on the market month after month.
Get a Home Inspection
Next, learning how to sell an apartment means learning about its condition. You need to be aware of any problems the apartment might have that could disrupt a potential sale.
Get a home inspection to identify any damages or issues. This includes everything from water damage and mold to outdated plumbing and electrical. Finding these things out early provides the opportunity to take care of them before buyers have a chance to use them as leverage to undercut your price.
Decide What Repairs and Updates to Make
The next step to sell an apartment is deciding what to do with the results of the home inspection. If you want to save time and avoid spending any money, you can sell the apartment as-is.
However, if there are any serious issues with the home, this will severely limit your target market. In other words, you might have a hard time finding a buyer who's willing to invest in an apartment that needs work. Selling a home as-is also means lowering your asking price.
Conversely, investing in repairs and renovations doesn't guarantee a high ROI (return on your investment). You could end up losing money by dumping a bunch of cash into renovations in hopes of getting a better asking price.
Instead, take a look at this service, a cash buying company that buys homes as-is. They can help you sell your apartment fast without making repairs or renovations.
Determine Your Apartment's Fair Market Value
Once you've decided what to do concerning the condition of your apartment, you can identify its current market value. The value of your apartment will be determined by several factors, such as:
Location
Age
Square footage
Condition
Apartment complex rules and policies
HOAs
Features and amenities (private and public)
And more
Conduct a comparative market value of other apartments that have sold in the immediate neighborhood. Compare those apartments with yours to get a relative idea of your home's value.
We also recommend getting an official appraisal from the bank. In many cases, this will be required. Most buyers work with lenders who won't finance a home unless it has an official appraisal.
Deep Clean the Apartment
If you want to make a good impression on buyers and sell an apartment, a little bit of cleaning goes a long way. When buyers tour a home, you have to remember that they're evaluating whether or not they would enjoy and feel comfortable living there.
While a buyer can also do their own cleaning once they move in, a dirty apartment will likely turn them off of your place. Stains, messes, odors, signs of pets and other issues are offputting. While some buyers have the wherewithal to look past these temporary conditions, it's enough to send others running in the opposite direction.
If you don't have the time or desire to put in the necessary cleaning effort, hire a residential cleaning company to perform a one-time deep cleaning.
Consider Hiring a Real Estate Agent
To sell an apartment quickly and for a good amount of money, consider working with a local real estate agent. They know how to target the right buyers (people looking for apartments rather than houses). They also have important connections in the community, such as other agents who have buyers on the line.
Furthermore, if you own an apartment that someone is currently renting, a realtor can guide you through the process of selling an apartment with a tenant. They can help you ensure you're not doing anything illegal, which would make you vulnerable to a lawsuit.
List and Market Your Apartment
Finally, if you want to sell an apartment, you need to make sure people in your community know that it's available. How can you expect to attract buyers if they don't know about your listing?
Once again, this is an area in which a real estate agent will prove their value. They have access to multiple listing sites and can use their own social media presence to market your listing.
However, you can also take steps to add to your listing's visibility. Use your personal social media profile to list your apartment for sale. Then, ask your followers to share the post so their friends and followers will see them.
You can also list your apartment for sale in the newspaper, on Craigslist, and more. Finally, print out the listing and post it at local coffee shops, grocery stores, at work, and anywhere else that makes sense.
Planning to Sell an Apartment?
If you're thinking it's time to sell an apartment, we hope our article helps you sell it quickly. And remember, you don't have to lose money when selling your home. Sell it at the right time for the right price.
For more real estate tips or homeownership advice, stick around and browse through some of our other articles. Our website is full of informative content created for readers like you.