Gender bias has crept into our various places of work just as they have become a part of our daily lives. Often, this can be put in place of or addressed as gender inequality or sexism. They're quite interwoven concepts and could be consequences of one another. Each term, however, still owns its peculiar place descriptively.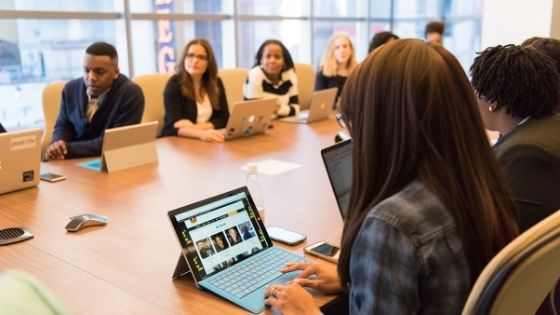 Imagine being endorsed average in a building construction company after a brilliant job because you're a female engineer in your organization's review process. Or, as a male, you're downplayed in a make-up artistry industry regardless of your skillfulness. All in all, these scenarios mean one thing, i.e., stereotyping a gender in favor of the other based on conventional views and beliefs.
In some cases, even, you may need the service of an unfair dismissal lawyer to come to your aid. That's how bad and unbearable it can be. Following through in this article, we will be seeing different ways to handle this unfair process at your workplace.
Some Ways to Handle Unfair Gender Biased Office Reports
1. Transparency
As a worker, it is a noble quality to be transparent. What this does is that it allows for a fair view of your work ethics among co-workers. Even though they may not directly affect your performance reviews, their convictions of you can allow them to speak up in disapproval of your inappropriate treatment.
In cases where they directly affect your performance, e.g., in making comments, you can get a right impression from your boss or supervisor regarding your review process.
2. Stand Up to Cases of Gender Bias
Yes, you can raise your voice against this despicable conduct at your office. Just as the saying goes, "What goes around comes around." If you don't speak up to fight it, you can turn out next to be the direct victim of it.
You can do this by calling to awareness of your co-workers and superiors. Ensure they are pointed to their discriminatory actions and make necessary corrections.
3. Call for an Organization Rules and Conducts Review
Gender bias can stem from industry regulations. For example, according to your company's set rules, there may be a visible pay gap between the two dominant genders. In addition, your company's recruitment process can tend to favor a gender more than the other.
In noticeable cases like this, you can call the attention of your company's director to the unfair gender considerations and request a review. This action can make a good turn to how things are done at your work.
4. Contact your Solicitor
Sometimes, your gender bias case can often grow beyond bear that all you need is to seek professional help. A great lawyer will be a perfect fit to stand in your defense.
More to this, you're open to other professional care like therapy sessions and other coping mechanisms and resources.
In conclusion, Gender bias in the workplace can ultimately end as a traumatic case for a victim. As you can see in this article, there are numerous ways you can navigate and free your workplace and self from this already crept-in emotional and mental threat.