If you want to sell more goods or services online, you need to integrate search engine marketing into your strategy. Chances are, your target customer is searching for your product online, but if you're not popping up in their search results, you're going to miss out on valuable opportunities.
So, what is search engine marketing, and how can it help your business flourish?
We're here to share all you need to know. Keep reading for the essential guide to setting up a search engine marketing strategy that works. Read on!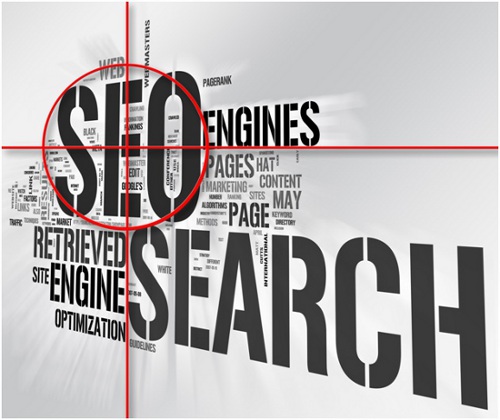 Define Your Target Audience and Their Needs
Your audience is the people you want to reach with your marketing message. To create an effective search engine marketing strategy, you need to start with a careful analysis of what your audience wants and needs.
Think about what you can offer them that will meet their needs. Your goal is to create a marketing campaign that resonates with your audience and helps you achieve your business objectives.
Understand your audience's buying journey. What are they looking for at each stage of the journey? What kind of content will they find helpful?
If you take the time to understand your audience, you will be able to create much more search engine marketing benefits that will ultimately lead to better results and a higher Return on Investment (ROI).
Research Your Competition
As a business owner, you should always be aware of what your competition is doing. This is especially true when it comes to search engine marketing. By keeping an eye on your competition, you can learn from their successes and avoid their mistakes.
Research your competition, and you can develop an effective search engine marketing strategy that will help you outrank them in the search results. Check out their website and see how well it is optimized for search engines. Take a look at their social media profiles and see how active they are.
Find out which keywords they are targeting and see how well they are ranking for those keywords. Read their blog and see what topics they are covering. Keep an eye on their paid search campaigns and see what kinds of ads they are running.
Keyword Research
Keyword research is the first and most important step in any search engine marketing (SEM) campaign. The process of finding the right keywords can be divided into two parts.
Identify the objectives of the SEM campaign, and second, use keyword research tools to generate a list of relevant and potential keywords. The most effective way to find the right keywords is to use a mix of keyword research tools, including competitor analysis, search engine results pages (SERP) analysis, keyword suggestion tools, and more.
Once the right keywords have been identified, they can be used in various aspects of the SEM campaign, including ad copy, landing pages, and more. You can also use them in your website content, blog posts, and even social media posts to help improve your search engine ranking.
Create A Compelling Ad Copy
The basis of any good search engine marketing strategy is compelling ad copy. You can have the best product in the world, but if your ad copy doesn't convince people to click through to your site, you're never going to generate any sales.
There are a few key elements to creating effective ad copy. First, you need to have a strong headline that grabs attention and makes people want to learn more. Second, your copy should be clear and to the point, conveying the key benefit of your product or service in a way that is easy for people to understand.
Finally, you need to include a call to action that encourages people to take the next step. If you can create ad copy that hits all these key points, you'll be well on your way to developing a winning search engine marketing strategy.
Optimize Your Website for Conversions
Your website is your best asset when it comes to driving conversions and sales. To make the most of it, you need to optimize your website for conversions. This means making sure your website is designed and laid out in a way that encourages visitors to take the desired action, whether that's making a sale, signing up for a newsletter, or filling out a contact form.
There are a lot of types of search engine marketing to drive traffic to your website and generate conversions. Some common tactics include creating landing pages with strong calls to action, using engaging visuals and compelling copy, and providing easy-to-use navigation. This ensures that your target audience is seeing your website before your competitors, and is more likely to click through to your site and take the desired action.
Link Building & Promotion
Link building is the process of creating inbound links to your website. Link building is an important part of any search engine marketing (SEM) campaign. The HOTH explained that to increase traffic and improve rankings, you'll rely even more on link-building strategies.
There are some ways to build links, but not all links are created equal. A high-quality link will come from a reputable website with a similar audience to your own and should also be relevant to your website's content. Creating great content and actively promoting it through social media and other channels is the best way to earn high-quality links.
Search Engine Marketing Strategy: Track Results
As you can see, a search engine marketing strategy is the best way to track your results and improve your website ranking. Doing so will help you determine which techniques are working and which need to be tweaked. By monitoring and testing your SEM campaigns, you can improve your chances of achieving online success.
If you found this information helpful, then check out our blog for more articles.