Computer games have long ceased to be just fun. Since the days of Pac-Man and Super Mario Bros, the development of virtual technology has come a long way, bringing with it an impressive increase in the performance of home computers and game consoles. Modern hardware no longer forces the player to complete a meager pixel image with their own rich imagination, instead of creating detailed virtual worlds that are not only able to compete with the real world, but also have, in comparison with it, a number of significant advantages.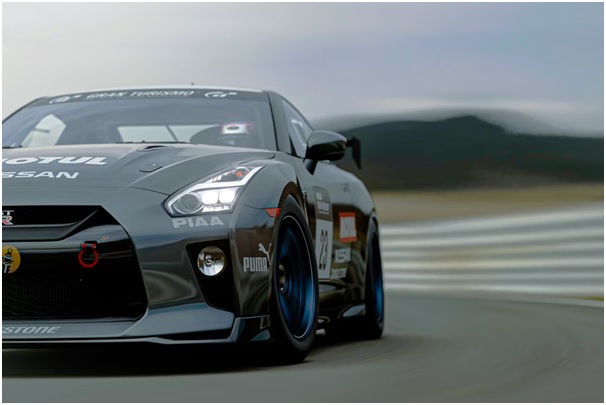 Take a look at modern car simulators from well-known developers such as Electronic Arts or Polyphony Digital. This is no longer a set of indistinct as if chopped with ax polygons, moving along the primitive race track sprites, which have practically nothing in common with their real-life counterparts, except for the name. On the contrary, they are expensive examples of gaming simulation and design, which allows millions of motorsport fans around the world to immerse themselves in the atmosphere of racing competitions for relatively modest money from the comfort of their homes.
At the same time, the built-in functionality is not limited to a detailed picture. In most cases, car simulators have transformed into a multifunctional business platform that represents the interests of not only their gaming "community" but also large car manufacturers, which in recent years have seen more than real financial prospects in the virtual world.
Goods face
In 2013, Kazunori Yamauchi, head of Polyphony Digital and founder of one of the most respected series of computer racing simulators Gran Turismo, launched an interesting project called Vision Gran Turismo, which is a cross-platform game based game that, in addition to the developers themselves, involved automakers and, of course, fans of computer games from all over the world.
The role of each of the participants is simple: car companies design futuristic concept cars, which then appear in the Gran Turismo series, and players test the resulting novelties on dozens of virtual tracks. The benefits for all parties are more than obvious. Automotive brands demonstrate the vector of their development to potential customers, while at the same time giving a hand to young designers. Gamers get the opportunity to participate in online competitions. And the game developer reports another million copies sold. And all this without any excessive financial investments.
As a result, respected brands such as Audi, Mercedes-Benz, Volkswagen, Bugatti, Chrysler, Citroen, Renault, and Toyota have taken part in the Vision Gran Turismo project, and the list continues to grow.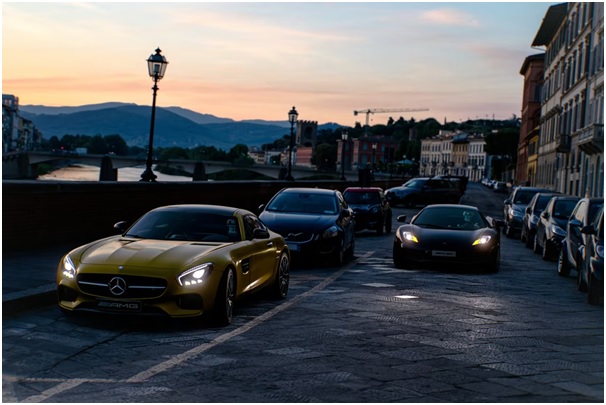 Moreover, such "game" concepts are not only aesthetic in nature but often have very detailed technical characteristics, which can be found in the example of a creation from Lamborghini, called the Lambo V12 Vision Gran Turismo. According to the creators, the model uses a hybrid power plant modeled on the Lamborghini Sian FKP 37. This means the presence of a naturally aspirated petrol 6.5-liter V12, the power of which has been increased to 785 hp, and a seven-speed robotic gearbox with an integrated 48-volt electric motor. Moreover, supercapacitors are used as a battery.
As you understand, such projects are made with an eye to future commercialization, and not at all so that some schoolchildren can spend their free time at the computer. Moreover, hiring services also benefit from this: a virtual racer who wants to get a ferrari for rent in dubai, having come to the supercar rental salon, will be able to navigate more boldly among brands and models since he has an idea about the brand and the features of its products.
All matches are random
Of course, for many automakers, participation in projects from Polyphony Digital is a matter of prestige. And this is the rare case when automakers are willing to pay money themselves to transfer their products to virtual reality. But more often than not, the exact opposite happens.
Currently, there are at least three major game series with which auto companies have established the most active cooperation: these are the already mentioned Gran Turismo, Need for Speed from Electronic Arts, and Forza Motorsport, which is under the auspices of Microsoft. Also in good standing is the ambitious Italian developer Kunos Simulazione, who brought the Assetto Corsa racing simulator to the world. As well as the British office Slightly Mad Studios, which managed to release two parts of the promising game Project Cars.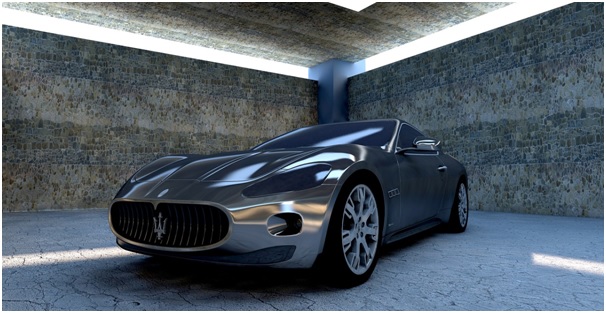 One way or another, it is easier for large game developers to negotiate with automobile corporations. And all the formal decision-making procedures not only take less time but are often cheaper. While for small offices, the amount requested for a license and sometimes exceeding the cost of the car of interest may be unaffordable. And the requirements set by the automakers do not suit everyone.
For example, representatives of many brands openly disagree with even a slight deformation of the body, as well as spectacular somersaults involving seemingly "toy" cars of their own brand. That is why in most games with violence, shooting, and chases it is almost impossible to find licensed analogs of real cars. Instead, there are fictional specimens that strongly resemble existing models of famous brands. But all coincidences are, of course, coincidental.
Conclusion
Over the past decade, the virtual world has become a new platform for automotive companies to compete for the hearts of young customers who live mainly on tablets and smartphones. After all, the better virtual reality develops, the less there is a desire to return to the outside world. So, it is likely that in the near future it will be much easier for car manufacturers and virtual content creators to agree with each other than with the consumer, or, to be more precise, with the user.