Didn't you know about water ATMs? They have been around for a long time now and, you must have seen this on your way. We all have noticed that the water vending machines, aka ATMs, are prominently displayed in public places such as hospitals, railway stations, courthouses, gas stations, airports, and some local stores.
Water ATMs are designed to work on the insertion of coins to give out purified water. We would say that the most suited locations for these machines are places where people congregate, pass by, or wait.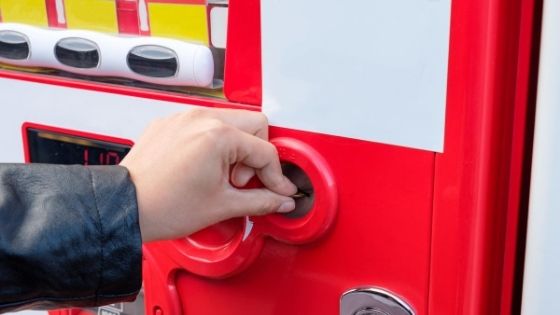 If you are setting up the machines, you should stock it with purified water because that's the merchant's responsibility. If you think that these machines run on cash only, then you are wrong; these machines can run on a smart card or a prepaid card as well. Generally, these are operated by private companies that own right over public resources, such as water or land.
In 2015, the Delhi government announced for setting up 280 water ATMs across all the unauthorized colonies. You will be amazed to know some cities such as Maharashtra, Chhattisgarh, Rajasthan, and Karnataka had these for almost a decade now. Hence, the pilot water project has begun in Delhi as well. If you are wondering what the main motto of the Water ATM is, then it is nothing but providing clean and purified water to the poor at a minimal cost. Well, we would like to discuss the benefits that you might know.
Benefits of The Water ATM
We would be discussing benefits from both points of view. One would be from consumers and, the other one would be from merchants.
Consumers Benefits
First of all, water control, as well as accountability, is superb
They will be getting pure water 24 x 7
Pay per use method is fantastic.
Flexible and price transparency is top-notch.
Merchants Benefits
They will be able to track each user's transaction, and the information layering part is also great and helpful
These are environment friendly, and the functionality is top-notch
Very much adaptable to different locations types
It is known for increasing social impact per rupee invested
The water fee is very much affordable because of the low O&M.
However, these are the primary advantages you may avail of or anyone who wants to take up the sponsor or use water. Honestly, some of the factors might matter if you're going to take up a franchise, then you must be aware of them. Let's find out below.
Location
Well, this is the most important as well as the significant factor that you need to consider. Higher traffic areas such as movie theaters, malls, hospitals, and schools are known to offer substantial revenues compared to low-traffic areas. But, the government is taking steps, and they are implementing more water ATMs in rural areas so they can get purified water, which is also needed. Although, if you are willing to take your franchise and implement the machines in high traffic areas, then you can earn revenue up to $250 per day. Isn't it tremendous?
Running Expenses
If the government implements the machine, you will not have to worry about the expenses or anything, but if that is not the case. Then you may have to buy purified water that you need to stock up for consumers. So, you will have to bear the running expenses and keep doing it.
Final Thoughts
Honestly, the government is taking up amazing steps towards water ATMs and, if you also want to start a franchise, then you can begin to that. This is undoubtedly a significant venture, and you will be beneficial as well. The most important part is, you will be somehow able to help people differently. People need purified water when they are out, and this form of water purification system can help them you drinking pure and contamination-free water at a minimal cost.