Gold has been used to measure wealth for thousands of years. The price of gold sits above $1800 per ounce and historically has continued to gain value, though it is ever-changing.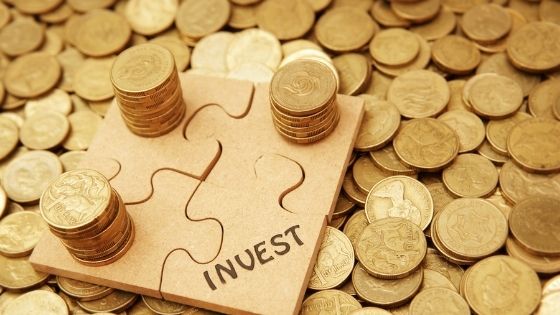 When inflation is high and the value of paper currency begins to decrease, gold as an investment has always offered a safe haven for those who have it.
Gold As An Investment
Up until 1971 gold was the standard by which all money was measured. After 1971 the major currencies of the world were no longer connected to the price or quantity of gold stored by that country. This is what was once called the gold standard, which had, along with the silver standard, been used for centuries.
Gold as an investment really began at this time, when the value of money was detached from the value of gold. As a commodity this allowed gold to continue gaining in value, while money continued to decrease in value. Both being a natural reflection of their status as a commodity versus a promissory note.
A good example of why investing in gold is a good idea comes down to the impact of inflation. So in December of 2004 gold hit a maximum value for the year of just over 400 dollars per ounce. If you bought an ounce then, the value would now be over $1,800 dollars, while the money when adjusted for inflation would be worth over $500.
This retainment and continued growth of value means that gold is still one of the best types of investment you can make. There is also a limited supply of gold that is added to the market each year, thus enforcing stability on the price that doesn't exist in the same way with monetary currency.
How To Buy Gold
If you're interested in how to buy gold there are a lot of different options available for you. It is possible to purchase gold bullion directly online or in person. From private buyers and sellers to pawn shops, the options for buying gold are diverse.
Buying gold as an investment is a bit different since it is the same as investing in any commodity. Both having an investment in gold and having raw gold does bring about the same value as both are valued by the ever-changing price of an ounce of gold. Check this article out before deciding on how to purchase your gold.
However, you choose to buy gold, remember that even today one of the most ancient forms of wealth we know of, which is gold, still retains its value. This is to say that historically you won't lose money from investing in gold.
Your Gold, Your Investment
Many people choose to have their money invested in gold, instead of keeping around heavy minerals in their home. This is a safer option and much easier to keep track of, as well. Gold as an investment continues to be part of the economic landscape and there's no better time to start investing than now.
We hope you found this article useful. If you did, be sure to browse the site for other great reads!