Buying a health insurance policy will go a long way in relieving you of the financial burden of medical treatment. Whether you settle for an Aditya Birla health insurance policy or any other medical health plan, the onus is on you to decide which plan best satisfies your health needs. In this post, we will highlight some of the most common types of health insurance plans with the hope that by knowing about them, you will be able to decide which one best meets your requirements.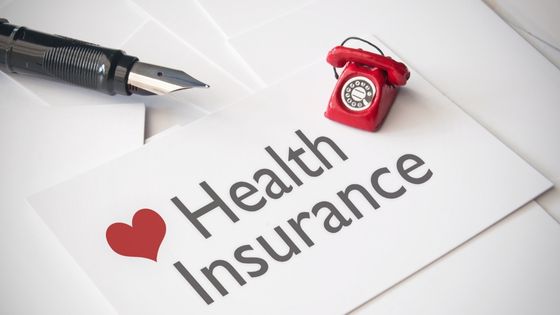 Different types of health insurance policies
While many types of health insurance policies are available, we will highlight five of the most common medical insurance plans you can purchase today.
Individual health insurance policy
An individual health insurance policy is taken up by a policyholder and caters solely for the medical needs of this policyholder up to the sum insured. For example, if you buy an individual medical insurance plan with a guaranteed sum of, say, 10 Lakh INR, what this means is that the insurance company will only offset medical bills of no more than 10 INR Lakh.
Key features of an individual health insurance plan
This plan is designed for anyone from 18 to 65 years of age.
The plan covers only the policyholder.
The sum insured is the amount your insurer covers under the policy for medical bills you may have incurred.
An individual medical insurance policy covers in-patient hospitalisation expenses, treatment for accidents, room rent, daycare treatment, general surgeries, illness expenses, and so on.
Family Floater health insurance policy
It is a policy you can purchase today if you want family members to be beneficiaries under one health insurance plan. A single premium payment will cover you and your named family members, including your spouse, kids less than 18 years of age but older than three months, parents, and parents-in-law. The sum insured will be shared amongst your entire family under the T&Cs of the coverage.
Key features of a Family Floater Health Insurance Policy
One policy covers the medical needs of your entire family.
A single premium and no separate premium payments are required.
Members of your family can receive medical treatment under the constraint of the sum insured.
Your family floater health insurance plan provides in-patient hospitalisation, general surgeries, outpatient treatment, annual medical check-ups, daycare, and so on for your entire family.
Senior Citizen Health Insurance Policy
If you have elderly parents, you can buy a senior citizen medical insurance plan for them instead of including them in your family health insurance policy. The senior citizen health insurance policy, is designed for persons over the age of 65 years. While the cost of premium payment may be more than an individual or family medical insurance policy, a senior citizen plan has a greater range of coverage for age-related ailments such as diabetes, high blood pressure, cardiovascular diseases, and so on.
Key Features of a Senior Citizen Health Insurance Cover
It is meant for the elderly aged over 65 years.
It provides coverage for pre- and post-hospitalization medical expenses incurred from accidents or illness, medical or psychiatric treatment, and domiciliary expenses.
It attracts a higher premium payment than your individual or even family floater medical insurance policies. It is mainly because the elderly are more susceptible to ailments and a barrage of health conditions requiring urgent medical care.
Critical illness health insurance policy
It is aditya birla health insurance, health insurance plan that offers you coverage for life-threatening medical conditions, such as; stroke, paralysis, kidney failure, heart attacks, cancer and so on. Your insurer will pay you a lump sum if and when the need arises for you to make a claim. It is a one-time payment contingent on your commitment to making regular premium payments.
Key features of a Critical illness health insurance policy
Your critical illness health insurance plan has lifetime renewability.
A successful claim will result in the insurer making a one-time lump sum payment insured by you.
Your policy may include coverage for an annual medical check-up which is usually a complimentary offer from your insurer.
The policy is terminated as soon as you have been paid the lump sum of your insured amount.
Group health insurance coverage
This policy is structured to provide coverage for a group of individuals, for example, employees under a Group Medical Cover or GMC. This policy must be purchased mandatorily in specific industries as per the law. This policy may be for you as an individual, or in some cases, you may be allowed to include family members under the same plan by paying an additional top-up amount.
Key features of a group health insurance cover
The basic GMC is free for employees.
It provides medical cover for employees plus their family members where possible, but with a different premium requirement.
GMC offers very little or no waiting period before employees can enjoy the policy's benefits.
It covers hospitalisation expenses as a result of accidents and illness.
It may also cover outpatient departments (OPD), daycare, and maternity expenses.
An increment of the insured sum under the policy may be possible.
Value-added medical services like diagnostic tests, consultations by an online doctor, annual medical checkups, and so on may be included.
In conclusion
You can now choose any of these health insurance plans based on your medical needs, budgetary constraints and convenience.