Ropes have always been a crucial part of industries across the world. Their uses go back to ancient times when early humans used them for hunting and building houses and rafts. These ropes were made from natural fibers and were more organic and long-lasting. Even after thousands of years, they are still used in numerous industries, from fishing and logistics to construction, and that is the Manila rope.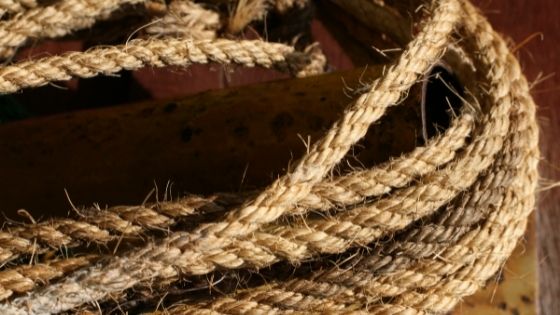 It is made of manila hemp, the natural fiber obtained from the Abaca plant, native to the Philippines. The plant looks similar to the banana tree, but instead of bananas, it has fibers to make for industrial applications.
How are they made?
These ropes are entirely handmade and cannot be mass-produced on machines or harvested. The artisans manually take each plant stalk and slice them into strips. These strips are then hand-scraped until the internal fibers are separated into smaller and finer strands.
All the strands are then washed to remove any dust and draped over a line to remove excess water and dry. Once the strands are dried, they are rolled into a ball and sent to the manufacturing plant to braid and make the final product out of them. As the ropes are handcrafted, the artisans had high demand to produce these ropes and were called upon by various ship owners to weave the ropes for them back in the 18th century.
Where did they come from?
Their history goes back to the Egyptian era when the Egyptian sailors used them for rigging sails, mooring, and anchoring their boats. Thanks to their higher tensile strength, they are used for commercial purposes. They can hold the knots very tightly, so you don't have to worry about slipping and causing accidents.
The use of Manila rope can also be traced back to the 18th century when whaling boats as well as passenger ships started using it to weave climbing nets that you must have seen on vintage ships. These nets help sailors to adjust the sails and also as a climbing medium to reach the bird seat on the top of the ships that sailors used to navigate the ships.
Soon enough, the ropes were adopted by the navy and eventually by the army for the superior durability and grip it offered. And that's how these ropes reached every corner of the world and are still used widely across numerous industries.
Major Uses
Unlike sisal or jute rope, it is sturdier and is used in various applications. You can find it in various nets on ships, playgrounds, military training bases, fishing nets, and many others.
Today it has also found its place in home decor. They are used for different interior and outdoor decor around the house. As they have natural, earthy tan color, it is broadly used in rustic home designs and interiors. Thanks to their firm grip and ability to tie tight knots, they are also used for making deck railings for homes and safety nets for commercial projects like construction and renovations.
Manila rope is used across various industries due to its robustness. You can buy it at retail or wholesale rates from various online and offline stores but make sure you purchase the genuine rope and not counterfeits.