Leggings are a versatile piece of clothing that can be worn for many different occasions. The best part about buying leggings online is that you can dress them up or down, depending on your preference. They are exceptionally comfortable and look very flattering on any body type.
If you are a leggings patriot and have bought them online before, you already know about their benefits. However, there could be a chance that you have now run out of ways to style leggings.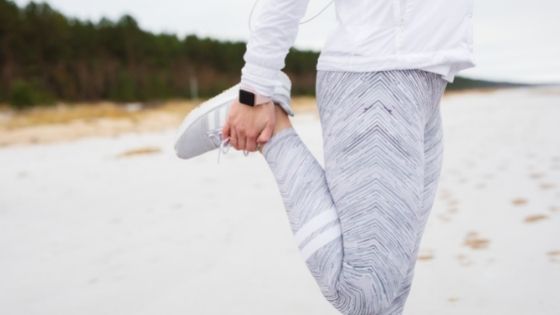 This article has a few new and unique dressing ideas to step up your fashion game this year. Continue reading to find out how you can make leggings a wardrobe staple in every season of upcoming years.
Top Styling Ideas to Try
Leggings can be styled in a bunch of different ways. However, it is essential to remember that there are no rules or expectations for styling your outfits. Here are a few tips you can use as inspiration to create your unique style!
1. Keep it sporty
Leggings are commonly associated with sportswear. If you frequent the gym, you know how people enjoy wearing leggings and working out. They are a comfortable option to exercise in, and they dry quickly. Thus, leggings are excellent gym wear.
However, if you like the athleisure look, you can wear your leggings outside the gym too. Pair your favourite leggings with a crop top or a comfortable sweatshirt and a pair of sneakers. It will give you a laid-back look and make you seem ready for a workout!
2. Layer it up for the winter
Leggings are also an excellent choice for layering in the winters. If you live in a region that experiences frigid temperatures, you might not be able to wear thin leggings alone. However, there is a way to get good use out of your leggings too.
You can wear your leggings underneath your jeans to create an extra layer to trap the heat. It is suitable for areas that experience a ton of snowfall and below-freezing temperatures. You can also opt for thermal leggings to wear under many dresses in the winter! Leggings are an all-arounder. Cotton leggings can make you feel easy and breezy in the dry summers.
3. Wear it out to brunch
Brunch with friends? Nothing to wear? Style your favourite black leggings! All you need is a pair of your leggings with a cute crop top. To top the look, layer on a fancy jacket.
You could wear a jacket or a blazer to keep your look formal yet fancy. If you feel like the outfit needs more, you can swap your sneakers for a pair of kitten heels and join your friends for a fun brunch outside. All this in the comforts of your leggings.
To conclude with
You can buy different styles of leggings online and create countless outfits with them. Remember that leggings come in a variety of colours, patterns, and styles. You need to put your thinking hat on and be creative with your outfits. A pair of plain black leggings are an excellent choice for beginners to experiment with.
So, the next time someone tries to tell you leggings aren't pants, stun them with your outfits! Run your imagination wild and try it all out to see which styles you love the most.