It is natural to be craving a relaxing weekend at the spa, but the fear of coming in close contact with people amidst the pandemic may hamper these plans. There is a possibility that this season may not witness the clothes coming off and the comfy bath robes coming on, and Australians have started to wonder whether they may end up missing out on the best parts of the upcoming summer.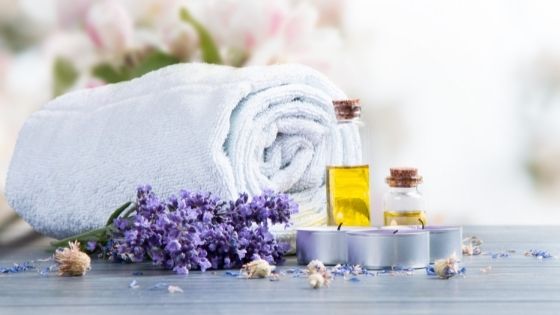 However, there's no reason to worry, as there are plenty of tips and tricks available to create a spa-like ambience right in the comfort of one's home. It is pertinent to understand the fine balancing act of pampering oneself while keeping the whole project wallet-friendly. The essentials to get started include-
Lighting, Music and Aroma
This is probably the most important aspect of replicating the vibe of a spa at home. One needs to engage and please all of their senses (sight, smell, taste, touch and hearing). This helps in setting the mood and accurately simulating a day at the spa.
The lighting must not be too bright or harsh and needs to embody calmness for optimum relaxation, while the room needs to be fragrant and appealing to the body's olfactory senses. Purchasing permanent installations such as wall lights and dim lamps may not be budget-friendly for some. Hence the best option both economically and aesthetically is to use candlelight for this purpose. Scented candles work best as they address lighting and aroma simultaneously. However, if it is not feasible to get scented candles, one can try lighting incense sticks as an alternative.
As for music, one should go with their preferences, but it is recommended to stick to instrumental music and avoid anything with lyrics that may disrupt the atmosphere created.
Apparel for comfort
This one has to be obvious. It is important to drop normal clothes and get as comfortable as possible. One could purchase plush and stylish bathrobes; adequate bath towels and soft slippers to enhance the experience. The colour and material of clothing play a significant role in elevating the mood and relieving stress.
Dry Brush and Mask Up
Most professionals across Australia strongly advocate dry brushing sessions, and for a good reason. It increases blood flow and stimulates the production of collagen, leading to stronger and healthier skin. Collagen increases the elasticity of the skin, thereby giving the body a toned look.
People often experiment with face masks by trying different ingredient combinations. One should try to find the right combination that works for them while ensuring that the setup doesn't get too messy. Face masks exfoliate the skin and give it that glowing appearance that is widely desired amongst people. It is also important to find a way to give the eyes some much-deserved rest.
Being a little picky with products
Hey, it's a personalized spa, and one should have their preferred products in use for a spa day. One should stock up their favourite brands of essential aromatic oils, skin moisturizers, shampoos, bath bombs and anything else that they'd like to use on a more frequent basis.
While setting up the perfect home spa may seem a little trivial during times like these, it is crucial to manage stress levels and relieve tension. Simple activities like lighting a candle or drawing a bath have been shown to have positive effects on mental health and managing stress.