Seizing new opportunities is the lifeblood of the business world. It's how businesses grow, expand, and make greater profits. Often, these opportunities come when you least expect them.
When these business opportunities come along, you want to jump on them immediately. However, to do so, you'll often need a business loan to finance the endeavor.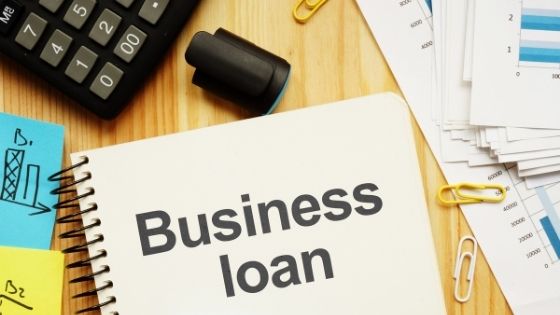 That may sound simple enough, but you may wonder, "Can I get a business loan with bad credit?" The answer is yes. Bad credit business loans exist, but navigating them can be complicated.
Fortunately, that's why we're here! Check out our guide below to learn how to get a business loan with bad credit.
Can I Get a Business Loan with Bad Credit? Exploring the Basics
The answer to this question partially depends on which credit score you mean. When you apply for a business loan, the lender will examine your personal credit and business credit scores together.
This comparison matters for several situations. For example, let's say you want to start a business. Since your business doesn't exist yet, your personal credit is all the lender has to go off of.
Likewise, your personal credit may be less than exceptional. However, if your business credit score is high, a lender may offer the loan.
If both of your credit accounts have low scores, though, there are still ways to get a loan. We'll explore these in the next few sections.
Write a Business Plan
Writing a business plan is helpful when trying to get approved for a loan. When lenders consider loaning you money, they want to know your business will generate enough revenue to pay them back.
Your business plan can be the first step in convincing them of this. Many lenders require you to write a business plan, but not all do. Nevertheless, we encourage you to draft one whether it's required or not.
Provide Collateral
Offering collateral improves your odds of getting a business loan with bad credit. This way, your lender sees that you have every intention of paying back the loan.
However, avoid using personal assets like your home or car as collateral. Nobody wants to lose their house and their business!
Credit Restoration Techniques
What is credit restoration, you ask? This process involves methods and resources that can rebuild your credit score.
There are several methods for credit restoration. For example, you can use business credit cards to access capital and pay off any outstanding credit. This way, your business account can slowly improve its score.
You can also take out short-term loans. These manageable, "bite-sized" loans are easy to pay back. As such, you can use them to build your credit incrementally.
Examine Your Credit Reports
If you're wondering, "Can I get a business loan with bad credit?" start by getting copies of your personal and business credit reports. Once they arrive, examine them.
Are there any incorrect statements? Is there anything you can challenge?
Once you have an accurate credit score, talk to lenders about your available options. With any luck, you'll secure a loan that works for you!
We hope you enjoyed this article! If so, check out our other content today.