According to a recent survey, 72% of parents believe that their kids don't spend enough time outdoors. It's no secret that children today sit longer and longer in front of screens indoors and less and less time outside. And considering there are many mental and physical health benefits to playing outdoors, it's important to encourage kids to get up and go there.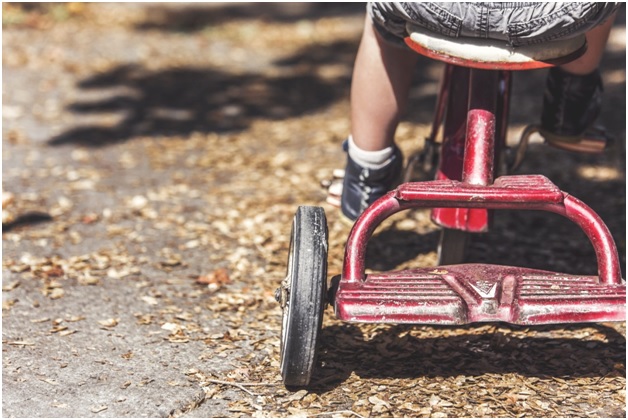 Do your kids need to spend more time outside? If you are trying to get your little ones out of the house, you can provide motivation in the form of some awesome new toys. Check out these top five outdoor gifts that will provide hours of fun in the sun.
1. Scooter and Skateboards
If you are looking for gifts for kids that will be a hit for years to come, you might want to look into a skateboard or scooter. These items are popular with many different age groups, which means that they can be used as your child ages. Or try a tricycle for younger kids.
2. Artsy Outdoor Gifts
Parents with budding artists may want to put outdoor art supplies on their gift-giving list. For example, a chalk art set can be used on sidewalks, driveways, and more and provide hours of enjoyment. Or try messy art projects that are best outdoors like molding clay or a pottery wheel.
3. Bubble Wands
Another fun toy for almost all ages is a bubble wand. You can buy a little version at the store, make a DIY bubble shooter or order a giant bubble wand set that produces enormous bubbles. These gifts for children make great party activities, too.
4. Bows and Arrows
This classic sport has stood the test of time and has experienced a surge in popularity in the last decade. You can find a kids bow and arrow set that comes with targets and set it up in your yard for practice. Advanced archers can shoot for more challenging targets, and may even find that this hobby leads to a competitive sport in the future.
5. ATVs and Motorbikes
If you have older kids that love off-road adventures, you might want to consider an ATV or motorbike. They can hit the trails and have hours of enjoyment with ones like RiiRoo quads. The bonus part is that you can also make it a family activity by riding along with your own vehicle or bike.
Find the Best Gift
Now that you've learned all about the best outdoor gifts for kids, you can make an informed decision and find the best match. Whether it is an off-road vehicle or motorbike, skateboard, or bubble wands there are many options to choose from that suit different ages and skill levels. And remember, some of the best outdoor gift ideas are the ones that you can share and use together with your kids!
Did you enjoy reading about these gifts? Want to explore similar topics? Then check out the education and entertainment sections on this site!