Is assisted living the right choice for you? Assistive living lifestyles are available in many retirement homes, and they are specifically intended to accommodate seniors who would benefit from a greater degree of daily tailored care. The mission of a senior community is to assist you or a loved one in maintaining or improving their quality of life. Home care in Sydney strives to provide an enjoyable living environment while maximising independence and peace of mind. Assisted living services are provided in a distinct "neighbourhood" or floor in certain homes, with dining room and activity facilities.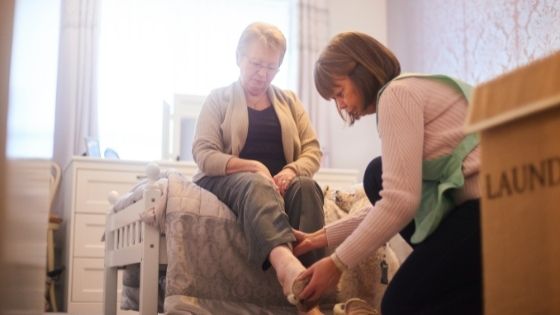 Assistance with tasks that are part of your everyday routine
Depending on their health, some older persons discover that they need more significant assistance with activities of daily living such as taking and managing medicines, getting dressed, maintaining personal cleanliness, or many other essential tasks for comfort and enjoyment.
Before relocating to home care in Sydney that provides assisted living, you will collaborate with a Health & Wellness Manager or Director of Care to develop a customised care plan that includes support services tailored to your specific needs and preferences. You may opt to benefit from a variety of services, such as escorting you to meals and activities, assistance with your daily routine, or even rehabilitation and treatment programmes. Memory care services are also often accessible in nursing homes.
Flexibility to adapt to your changing requirements
One of the most significant advantages of an assisted living lifestyle in Sydney is the degree of freedom it provides. Depending on your needs, you may choose the services and alternatives you want.
Suppose a senior in Sydney decides to transition from an independent living lifestyle to a higher level of support. In that case, the good news is that a physical move isn't always required—the additional services may already be available depending on the residence you choose, providing peace of mind and fewer concerns about the future of their care.
Possibilities to interact with others
The fact that you require more assistance with medication or activities of daily living does not imply that you should forego socialising with friends and family. It is even more critical to connect with others to enjoy their company while doing what you enjoy doing.
Senior living communities in Sydney provide numerous possibilities for socialising, from sharing a meal in the dining room to joining other residents in a recreational activity to hosting a celebration in the private dining room for your family and friends.
The overall quality of life
With the assistance of a caregiver, older adults may significantly enhance their quality of life. The availability of rapid assistance eliminates the need to battle with household responsibilities. Caregivers in Sydney are educated to anticipate the requirements of the older adult in their care and are always eager to go the extra mile to make life easier for the person in their care. Additionally, you may customise the amount of care to meet your specific needs, ranging from a few hours a day to round-the-clock companionship and help.
It helps you save valuable time
Home care services need a significant amount of time. Frequently, it becomes challenging for the caregiver to manage all of the tasks completed. Home care support becomes a need, allowing a family caregiver to devote more time to important activities rather than to mundane chores that may be completed by a home care professional who has received specialised training for that particular position.
Homecare is now offered to seniors in Sydney, removing the need to go into a nursing home when some aspects of independent life become too difficult for them to manage. Home care becomes an increasingly important choice for the elderly and seniors who wish to stay in their residences. It is possible to get several sorts of home care support that may cover a wide variety of services, from medication management and nursing care to simple daily living aid and everything in between.
While many families have caregivers of the same household, this may not always be the most feasible alternative. Caregiving is a demanding endeavour that is often beyond the capabilities of a family member. Particular sorts of caring may also need specific education and training. As a result of the unanticipated growth in the aged population, millions of individuals today find themselves in the situation of having to care for their ageing parents or elderly relatives. When caring for an ageing loved one, it may be challenging to balance meeting one's own needs and those of a loved one who requires assistance. As a result of this circumstance, there is an increasing need for specialist home care services, including professional nurses' services.