In the past decade, there has been a significant shift in the way people shop for food. With the rise of online grocery shopping and food delivery services, more and more people are turning to the internet to satisfy their cravings. If you're in the business of selling baked goods or other food items, it's time to get online.
You will easily find a bakery order form online, as many platforms offer plenty of templates to choose from that can be customized according to your brand identity.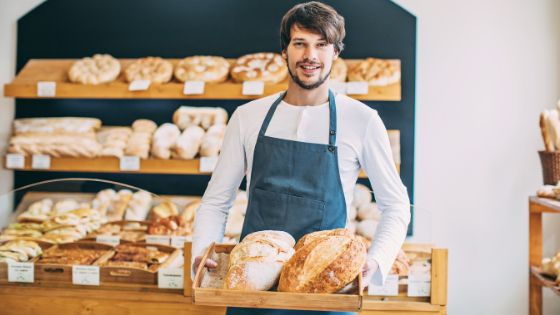 There are various templates for order forms provided by reputed service providers that will give you extra add-ons that might be missing in Google forms, such as setting up a cart, email notification, product options, file uploads, etc. You can also take payments directly through the document using a payment gateway.
Some notables feature in an online order form for bakery are as follows:
1. Online Ordering System:
According to a study by PMQ in 2016, 67% of pizza operators said an online ordering system is the most crucial website feature. It streamlines the process for both customers and businesses. Customers can browse your menu and place their orders with just a few clicks. For small businesses, it can automate this process and help you keep track of your inventory.
2. Mobile-Friendly Order Form:
With over half of internet traffic coming from mobile devices, the bakery order form must be optimized for mobile. A mobile-friendly order form will make it easy for customers to use it from their smartphones or tablets. It will also help you reach a wider audience, as people are more likely to search for businesses on their mobile devices than on desktop computers.
3. Secure Payment Options:
A good bakery form should offer various secure payment options to customers. The most popular options are credit cards and PayPal. However, you may also consider offering other options, such as Apple Pay or Google Wallet. It's essential to choose a payment processor that is PCI compliant and provides a secure gateway for transactions.
4. Order Tracking:
Most online forms will include a tracking feature. It's a helpful feature for businesses, as it helps you keep track of your items and ensure they are delivered on time. It also allows customers to track their orders and see when they will be delivered.
5. Product Listing:
An online form for a bakery should have a complete listing of all the products you offer. This includes photos, descriptions, and prices. It's essential to have a complete listing of your products so that customers can easily find what they are looking for.
6. Easy to Use:
The best online forms are easy to use and navigate. They should be designed with the user in mind. The form should be simple, with clear instructions on how to complete it.
7. Customer Support:
Customer support is essential as it allows you to help customers with any questions or problems they may have. If you offer customer support, make sure it is easily accessible from your form. This could include a phone number, email address, or live chat feature.
8. Discount Codes:
If you offer discount codes, make sure they are prominently displayed on your form. This will encourage customers to use them and help you promote your business.
9. Social Media Buttons:
If you have a social media presence, ensure your order form includes social media buttons. This will allow customers to share your products and services with their followers. It's a great way to promote your business and reach a wider audience.
Conclusion:
As you can see, there are many reasons to use an online order form for your bakery business. You can increase sales, improve customer satisfaction, and boost your bottom line by providing customers with a convenient way to order their favorite baked goods. All these reasons make investing in a quality order form for your business worthwhile.