Traditional marketing continues to be an effective tool for driving brand awareness and sales. Despite the rise of digital marketing, old methods continue to spread the word to customers. However, users should incorporate them with online marketing, such as social media campaigns and website optimization. The combination forms a powerful marketing force for leads and sales. These traditional strategies include: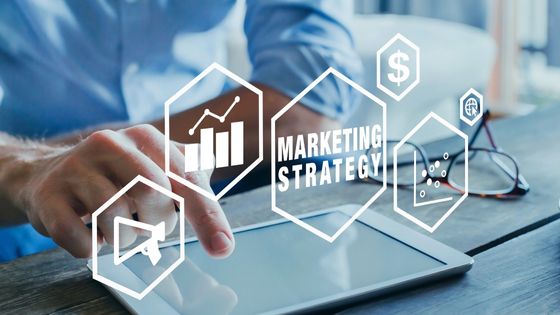 1. Direct Mail
Direct mail is an excellent method to introduce your services or products, and it's an effective way to reach potential customers. However, you must consider various issues when planning your direct mail campaign, such as targeting the right audience, using catchy headlines, and creating engaging content.
2. Cold calling
Cold-calling potential customers can be a great way to get their attention, especially if you have a great sales pitch. However, getting people on the phone and convincing them of your services or products can also take time and effort. Be prepared for any objections and ensure you deliver a strong message about your brand. The beauty of embracing this method is that it allows you to build real-time relationships with potential customers and clients.
3. Print Media
Print media is one of the oldest and most effective forms of marketing. Ensure your print materials are well-designed and tailored to the right audience. Make sure you're spending money on quality printing, as this can make or break your campaign.
Print media is still incredibly effective in reaching potential customers, mainly when combined with digital marketing campaigns. You can use print materials such as brochures and flyers to introduce your business, products, or services. You can distribute them in person or through mail campaigns. Consider collaborating with newspaper and magazine companies in distributing these flyers to reach more people.
4. TV Advertising
TV advertising is one of the most expensive forms of traditional marketing, but it can also be one of the most effective. TV ads are great for driving brand awareness, but it's advisable to make sure the ad is creative and engaging so that viewers pay attention. Collaborate with the media station's marketing department to know the billing because prime hours will cost more. However, they are the best because they have the most viewers' attention. Also, involve influencers in making these adverts to grab more viewers.
5. Outdoor and Billboard Advertising
Outdoor and billboard advertising can be a great way to reach drivers and pedestrians in specific areas. Ensure your ads are creative and eye-catching so that viewers will remember them. Make accurate and convincing ads to promote your brand by avoiding long content viewers won't read at a glance.
Consider incorporating feather flags with your message to make it stand out, especially at your company's entrance and other locations. Double-sided flags are excellent because they are visible from any direction.
6. Networking Events and Sponsorships
Hosting or attending networking events can be a great way to meet potential customers, build relationships, and promote your services or products. Attend suitable events and engage with potential customers in a meaningful way. Sponsoring events can also effectively market your brand as long as you facilitate the right functions. Give out samples of your products or services and some marketing materials such as T-shirts, caps, and bags with your logo and message.
7. Radio
Radio advertising is still effective for reaching potential customers and is often cheaper than other forms of traditional marketing. The ad must be attention-grabbing and accurately portray your brand. Radio advertising works simultaneously with different marketing strategies, such as print media and TV commercials. Ensure your ad runs during prime hours, including news time, drive shows, and morning shows.
8. Transit Advertising
Transit advertising on buses or subway trains could help reach many people. Design something creative and memorable if you want to make a significant impact with your transit advertising. You must guarantee that your ad is accurate, so it doesn't distort your brand image. Using illuminated signs is an effective way to make sure your message stands out.
Bottom Line
All these marketing strategies require a great idea and flawless execution to succeed. From crafting a compelling message that resonate with your target audience to ensure you're targeting the right customers on the right channels, traditional marketing relies heavily on strategy. However, their impact remains strong in the marketing sector to date.