Are you considering selling Medicare insurance, but unsure whether it's a smart move?
Selling Medicare is one of the best insurance sales jobs in the market today. It offers you an opportunity to earn residual income for long-term sustainability.
Today, the Baby Boomers are aging rapidly, giving insurance agents a bubble of opportunities and a readily available market for Medicare supplements. However, you will need to first do some research to understand what you need before tapping into this market.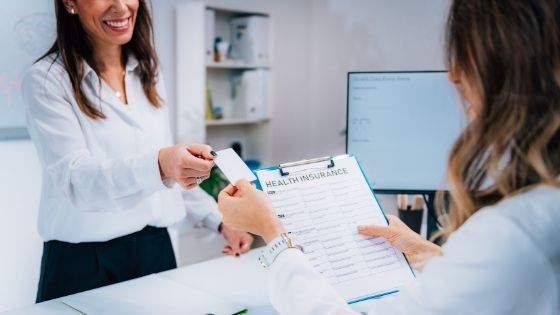 There are many attractive things about selling Medicare insurance. Below are eight reasons why you should consider selling Medicare insurance:
1. Today's Readily Available Market
Everyone wants to get into a business with a large, readily available market. Unlike in other types of insurance, Medicare insurance's main clients are the senior citizens; people above 65 years old. The older you get, the more you need insurance coverage.
The market for Medicare products is growing every day, giving clients and insurance sales agents more options to choose from. There are also lower premiums and better insurance plans for all your future clients' needs. There will be a 78.9% increase in the number of plans by April 2021.
The government promised to increase the number of plans from 39 to 47 plans for every county by January 2021. According to research, every day, over 10,000 people are turning 65, thus, creating an opportunity for anyone looking to tap into this market.
2. Medicare Insurance Providers Are Increasing Their Client Acceptance Rate
Medicare Advantage products have become popular among clients. This is because they offer a great all-in-one alternative to benefits that original Medicare doesn't cover. Today's customer likes to have many choices; what better way to provide them with options than sell them MA products?
With increased MA products, providers are finding it challenging to offer only half of these benefits. This has led to an increase in customer acceptance rate by the providers. Unlike in the early 2000s, Medicare Advantage plans today represent a higher number of the Medicare-covered population.
3. High Potential for Profits
Products such as Medicare supplements are among the best-selling Medicare insurance plans. Selling these supplements also guarantees annual residuals and high commissions during the first year. Thanks to these ongoing benefits, selling Medicare supplements is among the best ways to start earning as an agent.
Medicare insurance plans also require little to no servicing, and they cover the client for more extended periods of time.
4. There Are No Financing Hurdles When Selling MA
One of the biggest advantages of selling Medicare advantage products is the lack of underwriting steeplechases. When insurance premiums become too high, most clients tend to shift to MA. In addition to this, it can also greatly benefit your healthy clients by guaranteeing a lower premium rate.
Thanks to the removal of the End-Stage Renal Disease (ESRD) hurdle, MA will become a fully non-underwritten coverage in 2021. People with ESRD are expected to enroll in the MA coverage as the restrictions were lifted due to the 21st Century Cure Acts. This is an excellent opportunity for insurance agents to get more clients.
5. MA Coverage Is Made Easier by the Centers for Medicare & Medicaid Services (CMS)
Every day, CMS is making Medicare insurance as attractive as possible by always adding new benefits for clients. 2021 will be the first year that diabetic seniors can be able to access over 1,600 MA. They can also choose to get insulin from Part D prescription drug plans for around $35 monthly.
This year, over 90% of MA plans are estimated to offer telehealth services allowing over 20 million people to benefit from this move. This type of convenience will attract as many clients as possible.
It's also reported that 730 MA plans will offer extra benefits to over 3 million clients. These services include
Caregiver support
Therapeutic massages
Adult day health services
In-home-support services
Home-based palliative care
CMS has also offered lower monthly co-payments for seniors with certain health conditions. These additional benefits may also include transportation and meals.
6. Additional Benefits to Different Medicare Insurance Plans
Plans such as MA are very flexible. You can add more benefits to your plan than in the traditional Medicare insurance coverage. The extra benefits are available at Medicare.gov, Humana, CMS, and Aetna Centene. Below is a list of some additional benefits your clients can enjoy:
Telehealth services
Over the counter medications
Counseling programs
Dental benefits
Gym memberships
Healthy means
Hearing care benefits
Vision benefits
24/7 nurse hotlines
Home cleaning services, pest controls, and meal delivery services
Lower copays
Worldwide ER coverage
These are among the few benefits that can act as your selling point as an insurance agent. Every day, Medicare insurance is including more services, making the competition quite fierce.
7. Great Commissions and Salaries
Are you wondering how much the Medicare insurance agent salary or commission is? When selling Medicare plans, there are two ways you can earn a commission. These include:
The Flat Dollar Rate
This is where you earn a flat rate per application. These applications may include Part D plans, Medicare Advantage, and prescription drug plans. The flat dollar commission is earned in both renewal and initial commissions.
A Percentage Commission
This is earned when an agent sells a premium Medicare Supplement plan. For the first one year. You can earn up to 20% commission when selling Medicare supplements. The insurance salesperson then continues to make a residual commission for 4-6 years at a reduced rate.
8. You Can Quickly Sell the Policies to Your Current Clients
If you're already selling insurance, it will be easier for you to introduce your clients to Medicare insurance policies. In your database, you may already have clients who will soon qualify for Medicare insurance. Reaching out to them will be easier because you have an already-established relationship.
You Have Many Reasons to Start Selling Medicare Insurance
Given the ever-increasing seniors' population in the U.S., there is a high demand for Medicare insurance products. If you haven't started selling Medicare insurance covers, see above eight reasons why you should.
For more money-making tips, check out other perceptive blogs on our website.