Do you suffer from sweating while sleeping? Do you feel stuffy or suffocated at night? Or are you having difficulty sleeping well? If you are going through any of these problems, have you ever considered that your bedsheets might be the reason behind this?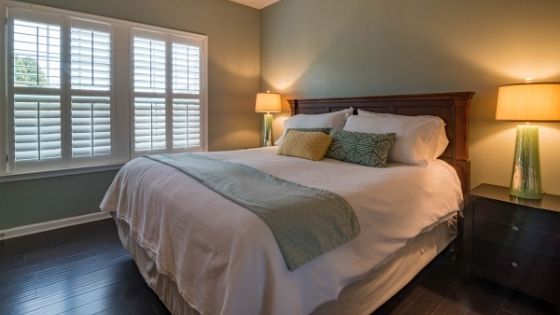 You certainly deserve a comfortable, refreshing, and fulfilling sleep after a long and stressful day of work to keep up with the harsh challenges of a modern lifestyle. A good night's sleep is necessary for this modern age and several factors contribute to getting a good night's sleep. And a good bedsheet is among the primary factors effective for a comfortable and refreshing sleep.
So why not order Egyptian bed sheet, which is a perfect combination of comfort and luxury you can find in bed linens.
What is Egyptian Cotton?
Basically, the plant from which Egyptian cotton is collected is totally different from the plant from which regular cotton is collected and this interprets a lot. In fact, Egyptian cotton comes from the species called Gossypium Barbadense which was originally grown in the rich soil of Egypt's Nile River Valley. From ancient times, the term Egyptian cotton has been synonymous with the best quality cotton around the globe.
So, have a look at a few of the numerous benefits Egyptian cotton has to offer.
Benefits of Egyptian Cotton Sheets:
1. Breathability
Egyptian cotton, being permeable in nature, provides a free flow of air through the fabric, making you rest coolly and comfortably through the whole night and evade the stuffy feeling. A whole set of Egyptian cotton sheets and a duvet cover or comforter provide you with outstanding breathability, and you have the most comfortable sleep.
The breathability of Egyptian cotton sheets helps you remain comfortable at night and evade that stuffy feeling that most synthetic fabric bedding creates. This certainly makes them a perfect sleeping partner for you.
2. Higher Thread Count
An important indicator for knowing the quality of sheets is the thread count of the sheets. It is the number of threads woven together to make a single square inch of the sheet. Higher thread counts show higher quality sheets and only Egyptian cotton sheets have higher thread count in comparison to regular sheets. Thread count, greater than 1000, provides a luxurious and fuller fabric that is as soft as cotton and looks as beautiful as silk, even after several years of use.
A higher thread count also enhances the life span of the fabric and keeps your Egyptian cotton bedsheets looking and feeling as new as before, for a longer period of time. And this makes the buying decision of Egyptian cotton sheets more worthwhile as you do not have to buy new sheets every other year.
3. Longest, Strongest, and Brightest Cotton Fibers
As it is said, for cotton threads, "the longer, the stronger". And Egyptian cotton has the longest threads, which makes the strongest cotton threads and, in turn, more durable than other types of fabrics. Longer threads create an extremely fine yarn which results in the production of soft, lustrous, and stress-resistant cotton sheets.
Moreover, Egyptian cotton fibers have a good capability to absorb liquids, giving their colors a deeper and brighter tone and at the same time making the fabric resistant to color bleeding.
4. Hand-Picked
cotton fibers are hand-picked and, consequently, highly pure. Also, the technique of handpicking puts way less stress on fibers, in contrast to mechanical picking, which leaves the fibers broken and crumpled.
5. No Pilling
Pilling is little piles of fabric that are not usually visible with naked eyes but are pretty uncomfortable for the skin. Pilling develops into sheets of lower quality or lower thread count. However, it will never be found in the sheets made of Egyptian cotton. The reason behind this is that the fibers of Egyptian cotton plants do not produce lint, making piles unlikely to occur.
As a result, Egyptian cotton bed sheets feel softer on the skin which makes them more comfortable to sleep in and appreciate your night's sleep.
6. Longevity
Egyptian cotton sheets last longer than other types of sheets on the market. The high thread count, long-staple fibers, and tight weave last long, but only if they are maintained properly.
It is suggested that the sheets should be washed weekly to remove dust and dirt which seems to break the fibers. Additionally, it is recommended not to use detergents that contain bleach and fabric softeners. When Egyptian cotton sheets are properly cared for, they are likely to last longer and, as a result, they will save you money.
7. No Chemical Retention
In many cases, when cotton fabrics are created, they are handled with a vast variety of chemicals to make the fabric more durable, not shrink, and easy to use. But enough focus is not given to ensuring that all those chemicals are removed completely from these fabrics. However, good-quality Egyptian cotton sheets are created by properly washing and have no chemical retention. And this makes sure that you use natural and toxins-free bedding.
So, what are you waiting for? Order Egyptian cotton bedsheets today!