If you are an SEO reseller or working for a digital agency there are plenty of tools that you are going to want to know about. You should make sure that you are using these for monitoring, keyword analysis, and much more, so ensure that you know what the options are. Here are a few of the top tools that you should need to know about, so keep reading on to find out more.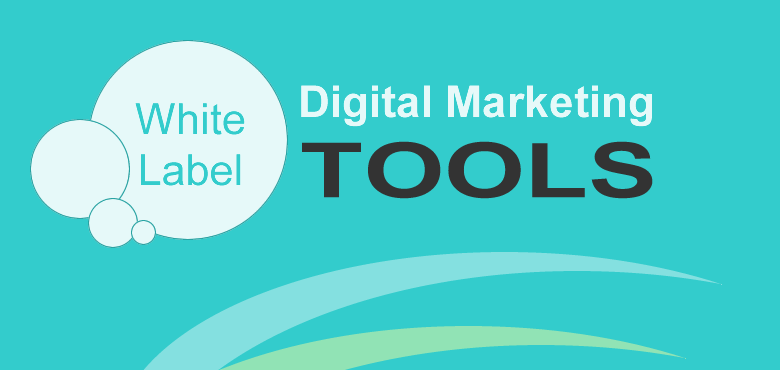 Top Tools for Digital Agencies
Ensure that you know what the top tools are that all SEO reseller experts could use so you can be sure you are using them for your clients. Here are just 6 of the top tools to know about, including:
Reporting and analytics –
One of the things that takes a long time to complete is the analysis or even the reporting for every client. However, if you want to cut down on that time there are plenty of tools that you would be able to use with this. Some of the top tools that would help to get this job done easier and by a few different individuals like Databox.
This tool would allow you to see all of the information in a wide variety of ways like funnels, graphs, and even pie charts. You can easily customize these reports by adding your business logo and much more along with choosing the color scheme that you want to use. These can be updated regularly so you can give your clients the most up-to-date information possible.
Proposal generator –
Another thing that a digital marketing agency is going to have to do is come up with proposals for your clients. However, if you have a tool that can help you with this like Proposify, then the entire process would become easier since you can customize the proposals, customize the email designs, send them from the platform, and much more. You no longer need to do everything separately and then have them mailed to your clients, but you can do everything in one location.
Marketing automation –
Advertising and marketing can be one of the major aspects of your business and you can automate marketing using the right tool. HubSpot is one of the top tools that you can use to do this and you can monitor your social media pages, automate your email marketing campaigns, and much more with this tool. This means that you can get everything from one tool without having to switch back and forth.
Search Engine Optimization –
Another great tool that you can put into use is SE Ranking and this would make the entire process easier and faster. If you want to make sure that your clients are getting everything that they need and access to all of the information without any other brand being mentioned, then this is the best way. You can make all changes and see all of the necessary information here while allowing your clients access as well.
Branding –
Another area where you would need a good tool to help you is with branding since it can be complicated. The right tool to use is Mention and it will help your clients to be able to see any spot where their brand name might have mentioned. All of the information that is needed can be sent directly to your clients so you don't need to download it and then send it over.
Streamlining your Campaigns –
If you are hoping to streamline your campaigns while growing your business at the same time, then you need to start using WordStream. This is going to help you with telling you where you can make changes to your campaign that would help you with bringing in more traffic as well as earning more in revenue. Not only that, but it can also help you with finding any other opportunities that you might be able to use that you didn't think of or find before.
The more you know about the tools that are available for a digital agency, then the easier it will be for you to start growing and increasing your business. These tools should be put into use for all businesses to make everything easier and faster, so make sure that you are using the top ones that are available that will help both your business as well as your clients.
Tools can make the job of any SEO reseller easier and if you know what they are, then you should start using them. There are options that would help you with automating your email campaigns or even allowing your clients to see the latest and up-to-date information about their projects. You can also create proposals using these tools as well as finding any other missing opportunities for your campaigns that will help to increase your business and brand awareness in today's digital transformation.