Back pain is something that most people can relate to. In fact, studies suggest that between 70-90% of people will experience some form of back pain in their life. The most common form is low back pain as this is often triggered by the ageing process.
The good news is that in many cases low back pain can be dealt with at home. Using the following measures you can eliminate the pain and restore lower back function. Of course, if the issue isn't related to trauma of muscles and tendons but is a mechanical problem, you may need specialist help.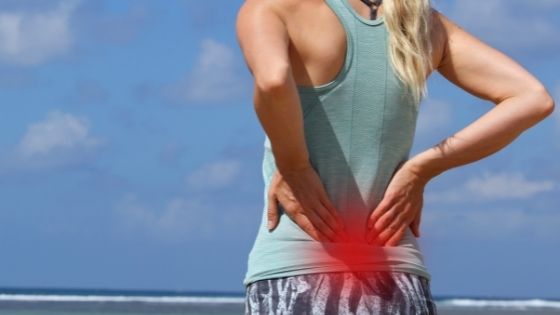 That means speaking to a highly qualified spine surgeon and discussing the various options available. It should be noted that surgery is always an option but it is generally the last option to be considered.
1. Move Around
When you have just suffered a back pain you are probably keen to find a comfortable position and stay in it. However, while resting for the first 24 hours can be beneficial, after this, you need to keep moving. The more you move around the stronger the muscles around the spine become. This will help to reduce back pain and make it less likely in the future.
There is no reason why you can't enjoy a brisk walk or even a light run.
2. Start Stretching
This is particularly relevant if you spend much of your day sitting but it is good for everyone. Once an hour, stand up and stretch. You can push your hands as close as possible to the ceiling, then bend over and try to touch your toes with your legs straight.
Don't force the movement and stop when you feel pain, you'll become more flexible with time.
You may also want to try Yoga, Pilates, or even Tai Chi.
3. Focus On Posture
Poor posture increases the pressure on your lower spine, increasing the likelihood of back pain. When sitting try to keep your feet flat on the floor and your back straight. When standing make sure you stand tall with your shoulders back while remaining loose.
When you first do it you will often slip back into your normal posture. But, by focusing on it periodically you can improve your posture and adopt a better position naturally.
4. Check your Weight
Carrying extra pounds places strain on your skeleton and your organs. It's a good idea to lose any excess weight you're carrying. But, you should do this gradually to make sure it isa healthy weight loss and it will increase the likelihood of you keeping the weight off.
5. Check Your Diet
The best approach is to consume all the vitamins and minerals you need from food. However, this isn't always possible as many modern foods are processed. To make sure you get all the right nutrients to stay healthy and maintain bone strength, particularly in your back, you should add a multivitamin supplement to your diet.
Of course, concentrating on eating healthily will also help.
6. Lay On A Towel
Actually, you need to lay on a rolled-up towel placed in the small of your back. It will help to stretch your spine and alleviate pain. This, along with hot and cold treatment is the best option when you first experience pain, to help you get mobile again.