If you are longing for a Florida vacation, you can join the almost 80 million tourists who visit the state each year. With its sunny weather, white beaches, and well-known theme parks, joining them seems like a great idea.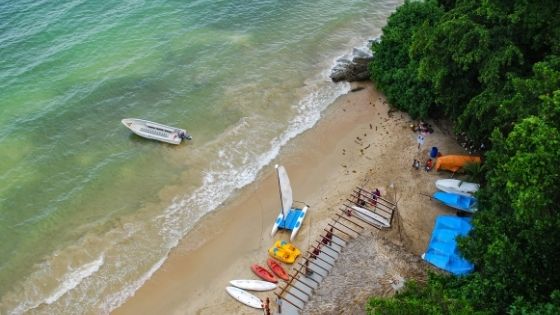 However, with every vacation to a popular spot can come the common issues of too many people, venues booked, and costs of traveling from one area to another. With all the things to do in Clearwater, Florida, choosing it for your destination on your next trip is a smart move.
Continue reading for 6 ways to make your Clearwater vacation your favorite holiday yet.
1. Clearwater Beach
You can't go to Florida and not take advantage of one of the top places to go in Clearwater, the beach. The white sand, beautiful colored ocean, and the occasional dolphin sighting make this beach one of the most popular in the world.
Set up camp for a few hours or all day and enjoy surfing, sunbathing, and swimming. Jet ski rentals and tours are available from local businesses as well.
2. Beach Walk
A beachside walkway located in Clearwater, it plays host to the best restaurants in Clearwater. Up-to-date landscaping, Pier 60, and regular views of the beach make this a great place to be at sunrise and sunset.
Live entertainment plays regularly and there's plenty of shopping to do from local vendors.
3. John's Pass Village and Boardwalk
When you need a break from the beach, drive up to John's Pass Village and Boardwalk. There are over 100 shops to choose from, as well as bars and restaurants.
This old fishing village has lots of parking and an updated feel.
4. Frenchy's
Frenchy's Rockaway Grill is an open-air restaurant facing the beach. It features freshly caught seafood, daily entertainment, and two bars.
Known for their She Crab soup, this restaurant needs to be added to your list of places to go in Clearwater.
5. Clearwater Marine Aquarium
Beat the afternoon heat and support a non-profit at the same time. This is one of the most loved activities in Clearwater, especially if you have children.
With a number of exhibits, the opportunity to touch marine creatures, and a visit with Winter the Dolphin, you may end up here more than once during your stay.
6. Ruth Eckerd Hall
Looking to add a little culture to your trip? The Ruth Eckerd Hall offers multiple entertainment opportunities.
You can catch a concert, a play, or a musical. There are also special performances for children as well as educational programs available.
Newly renovated, this performance center is sure to add a highlight to your trip.
Take Advantage of Things to Do in Clearwater
Now that you've started your list of things to do in Clearwater, Florida, start planning your trip now. Take advantage of the opportunity to have everything at your fingertips as your biggest problem for your family is not what to do in Clearwater, but do we have to leave?
Did you enjoy this article? You can read more like it in our Lifestyle section.